video feature
Kolkata – Gandhi – PPNRCD
Kolkata

The November edition of NewMediaFest2020 is a very political one!
What kind of world we are currently living in! Like only a few times before citizens all over the world are requested to stand up against the attempts of all those in power who try currently the world community into a totalitarian mud. No matter, whether it's a president of one of the prominent democracies in the world or one a lower political level the Mayor of the City of Cologne, no matter whether it's in Belarus, Russia, Hungary or Turkey, there are just a few countries left trying to save democracy for the following generations, elsewhere the society is sinking in the mud of corruption. It is time to stand up, and many people go on the streets and demonstrate by following the maximes of Mahatma Gandhi, that's why he is even more relevant than ever before. It's the political and the moral and human dimension alike that matter!
The complete Gandhi PPNRCD Film Collection is featured until
31 December 2020 on ALPHABET screenings – Cinema L
WOW Jubilee 2020 Kolkata – 16 October – 31 December 2020
Mahatma Gandhi – 151st birthday – (02 October 1869)
The Wake Up! Memorial
is happy to launch today
Gandhi! – PPNRCD
PPNRCD – stands for "Peaceful Protest – Nonviolent Resistance – Civil Disobedience"
a new film collection initiated on occasion of the 151st anniversary of Mathatma Gandhi's birthday and the collaboration with Birla Academy of Art & Culture and Culture Monks India both located in Kolkata India and the exhibition @ Birla Academy of Art & Culture –
SPEAKING GANDHIANA : Visual journeys of Gandhi@150 & beyond
16 October – 22 November 2020
Simultaneously, the complete Gandhi PPNRCD Film Collection will be screened online @ ALPHABET at Cinema L starting on 16 October 2020 – complementing the selection presented in Kolkata @ Birla Academy via a 2nd program. In this way, people all over the world have the chance to participate in the show and celebrate not only Gandhi's birthday, but also his legacy in shape of this maxims being the topic of the film collection.


Gandhi – PPNRCD
151th Anniversary of Mahatma Gandhi @ Birla Academy of Art & Culture Kolkata (16 October – 31 December 2020)
curated by Wilfried Agricola de Cologne
1h 46 minutes
BIRLA Collection
Brancha Gautier (France) – Soldiers of Peace, 2020, 3:58
Marek Wasilewski (Poland) – Clarifications, 2020, 6:15
Wilfried Agricola de Cologne (Germany) – oaktown, 2020, 17:00
Vito Alfarano (Italy) – I Have A Dream, 2019, 11:30
Claudia Strohm (Germany) – The Woman, 2015, 9:08
Delphinus inspirations (USA) – Insurrectionists at Heart, 2020, 3:00
Kenji Kojima (Japan) – Gandhi Walks, 2020, 5:00
Yiotis Vrantzas (Greece) – Phone Call from Cairo, 2012, 5:00
Omar Robert Hamilton (Egypt) – The People Demand the Fall of the Regime, 2011, 4:00
Oliver Ressler (Austria) – Everything's coming together while everything's falling apart: Limity jsme my, 2019, 10:36
Dimitris Argyriou (Greece) – 5 Minutes Silence, 2018, 10:52
Ausin Sainz (Spain) – Peaceful Protest, 2020, 5:12
Sira & Laura Cabrera Díaz (Spain) – Revolutio, 2014, 6:20
Shahar Marcus (Israel – Seeds, 2012, 5:08
Fran Orallo (Spain) – Nuclear Pigeon, 2020, 1:00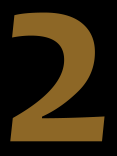 Gandhi – PPNRCD
151th Anniversary of Mahatma Gandhi @ Birla Academy of Art & Culture Kolkata (16 October – 31 December 2020)
curated by Wilfried Agricola de Cologne
Daniela Lucato (Italy) – My Name Is Sami, 2020, 3:49
Bankleer (Germany) – minority in majority , 2011, 4.30 min
Kuesti Fraun (Austria) – Tolerance, 2014, 1:00
Eda Emirdag (Turkey) – Last Dance, 2016, 1:56
Guilherme Bergamini (Brazil) – Plenitude, 2020, 5:00
Elisbeth Ross (Mexico) – MEMORY IN THE CITY, 2008, 4'34
Wilfried Agricola de Cologne (Germany) – Soulpower, 2020, 15:00
William Peña Vega (Colombia) – Control, 2013, 3:45
Kaiser Nahhas (Syria) – A Protest against internet Censorship in Turkey, 2014, 4:26
Daniel Djamo (Romania) – Untitled: Syria, 2011, 5:58
Ivar Veermae (Estonia) – Warm Up, 2010, 2:24
Hande Zerkin (Turkey) – Democracy, 2014, 2:34
Silvia De Gennaro (Italy) – The days of rage, 2011, 03:00
Wilfried Agricola de Cologne (Germany) – Never Wake Up, 2016/2001, 3:35

Schedule for – 03 November
BEAP – Biennale of Electronic Art Perth/Australia – 1 September – 17 November 2004
MIVA _ Centro de las Artes – La Ronda Quito/Ecuador / 2 October – 8 Nov 2015
Visionaria Film Festival Siena/Italy – 20 October – 20 November 2006
Biennale 3000 Sao Paulo by Fred Forest MAC – Contemporary Art Museum Sao Paulo – 7 October – 15 December 2006
*MICROPOLIS – International contest for Digital Film & Video Athens/Greece- 30 November -20 January 2006
*Centre d'Art la Panera, Lleida/Spain: 3 – 29 November -*"Violencia sin cuerpos"
Visions in New York City – Video Art Festival – 02-13 November 2009