video feature
Szczecin
Offizyna
Selfportrait a show for peace
Szczecin
Szczecin is the 2nd venue for Wilfried exhibition project "self-portrait – a show for Bethlehem- a show for Peace", inaugurated on 6 July in Bethlehem/Palestine. The idea behind is, that artists show face via their self-portraits executed in different digital disaciplines – pointing to the desolate inhuman conditions, the Palestinians are living at the Westbank. Wilfried got the idea for this project when he was realising in 2005 the first Internet based media art project in Palestine – Bethlehem is one of City of Cologne'stwin cities. The exhibition in Bethlehem had been a big success, and Wilfried is very happy that his peace initiative in shape of an exciting art exhibition in an unconventional format will be shown after Szczecin in Naples/Italy at Casoria Contemporary Art Museum in December 2006 and also in December a clone of the show will be presented at MAC – Museum of Contemporary Art Santa Fe and MACRO – Museum of Contemporary Art Rosario, starting in February 2007.
The original project interface guiding the visitors through the exhibition was created in Flash, unfortunately this multimedia software allowing to create intuitive Internet based applications will be discontinued on 31 December 2020, but will be in 2021 available in a recontructed version.
Offizyna Space of Art
Officyna Art Space Szczecin/Poland
In the beginning there was a place. Space – almost 1000 m² at ul. Lenartowicza 3-4 – which in the following years became a symbol of our activity, was discovered in 1998. This place released the energy of people connected with a common idea. The original face of the place of art was created by members of the Informal Group, Lech Karwowski and Piotr Klimek. This early period was marked by activities "from the outside", the import of creativity for which Szczecin had so far lacked a place. In the following years – from 2000 – OFFicyna became more and more the creator of the profile "from the inside". Today, it is primarily the people who create it. OFFicyna's profile is the sum of our passions and skills. These people are a huge set of individuals with different interests, education and know-how.
They are creators, curators, organizers – these provenance often intertwine. They are also journalists, scientists, publishers, managers, community workers, volunteers, lawyers and specialists in obtaining external funds. OFFicyna's potential is the competence, invention and commitment of people associated with it. OFFicyna is multi-faceted. He deals with contemporary art. However, since – as we believe – it is impossible to deal with all its manifestations, OFFicyna explores art as an element of everyday life. We are practitioners, we do not deal with the theoretical definition of our activity, leaving this issue to specialists. We meet the terms "social art", "relational art", "artistic and social activities." We are aware that our initiatives are often perceived as a form of spending free time, entertainment or social prevention. We perceive ourselves as a "modern place" – this concept was used by art critic Magdalena Lewoc in 2003 in the catalog published on the occasion of the 5th anniversary of m / s OFFicyna. We are also referred to as "social place", "first contact place" – or simply "place of art" .
The place itself is an important element of our identity. It enabled, implied or modulated many of our actions. Today we visit Lenartowicza less often than we would like. Whether it will ever be possible to run the center again, we do not know. We are trying to describe OFFicyna with this publication. We do it mainly from today's point of view, although most of the texts and photos concern our entire history so far. We are aware that some areas have richer literature or iconography, that many aspects of OFFicina have changed over time – just like the people associated with us. This multifaceted nature means that our business is complex. Its individual elements cannot be seen separately from others. There is no point in looking for an "art exhibition department" or "education department" in OFFicyna. The actions themselves often cross the categories according to which we talk about what we do. It happens that the invited artist implements a "own project" prepared with us, which is possible only in cooperation with a group of people on the basis of a "workshop", the effect of which is presented in the form of an exhibition in a "gallery" or other type of presentation such as "events" or "festival".

Biuro Stowarzyszenia
al. Wojska Polskiego 90
70-482 Szczecin
National Museum Szczecin
The Building of the National Museum in Szczecin at 3 Wały Chrobrego Street is one of the most renown and distinctive buildings of the city. It is in the centre of Wały Chrobrego architectural solution at the Oder river bank (former Hakenterrasse), according to a design by Wilhelm Meyer-Schwartau. The building was put into use in 1913 and until the end of World War II was the seat of the City Museum with exhibitions of archaeological and ethnographical collections, Pomeranian and European art, collections from Africa, Asia and Oceania and natural exhibits.
In Polish Szczecin it still functions as a museum, being firstly one of the buildings of the Museum of Western Pomerania, and since 1970 – the National Museum. It belongs to the most impressive museum buildings in Poland. One of Poland's greatest collections of relics of non-European cultures is stored and exhibited here.
The National Museum in Szczecin
Private Impact 5 - 2005
*National Museum Szczecin/Poland – PI – five – Video Festival 9-16 October 2005
PI-five video/short films festival
organizer: association "OFFicyna" Szczecin officyna@wp.pl
co-organizer: New Media Art Project Network in Cologne – Wilfried Agricola (Germany)
KIM Kang artist & curator independant / OASIS project
partners – National Museum in Szczecin
curator – Antoni Karwowski
venues
7-8 th of October 2005 Swinoujscie "Koszary sztuki"
14th of October 2005 place of art "OFFicyna"
15th of October 2005 National Museum in Szczecin
17-18th of October 2005 Berlin Aktions Bank
Artists:
Machina Amniotica (Italy) Jeffery Byrd (USA) Agricola de Cologne Agricola de Cologne – VideoChannel -Lital Dotan & Eyal Perry (Israel) Margarida Paiva (Portugal)
Stephanie Bouvier (France) Elyasaf Kowner (Israel) Welmo Joseph (Puerto Rico) Empar Cubells (Spain) Andrea Ferrara, Fiorella Nicosia & Polytimi Patapi (Italy)
Elia Alba (Republic Dominicana)
Luca Curci (Italy) Irina Danilova (USA) Dylan Davis (Australia) Ido Fluk (USA) Kim Kang (Korea) Kim Youn Hoan (Korea) Kim Baek Ki (Korea) Koh Seung Wook (Korea)
Emilio Morandi (Italy) Galina Myznikowa & Sergey Provorov (Russia) OASIS Project Ferhat Özgür (Turkey) Anthony Padgett (UK) Rhie Joong Jae (Korea) Rho Jae Oon (Korea)
Park Kyong Ju (Korea) Mario Pischedda (Italy) Antonio Sassu Gruppo synestetico (Italy) Yong Hae Sook (Korea)

Private Impact 5 - 2006
PI 5 Video Festival Szczecin/Poland – 20-22 October 2006 – National Museum
PI PERFORMANCE & INTERMEDIA
Performance
VIDEO ART – PI FIVE
MEDIA ART EXHIBITION selfportrait – a show for Bethlehem – show for Peace
VIDEO INSTALLATION
20 – 22.10.2006 SZCZECIN-SWINOUJSCIE / POLAND
ORGANIZER : OFFICYNA Art Space
CO-ORGANIZERS: National Museum in Szczecin
Agricola de Cologne, independent curator and director of Media/Art/Cologne and CologneOFF- Cologne /D.
City Swinoujscie
CURATORS: Agricola de Cologne (D) – Antoni Karwowski (PL) – Andrzej Pawelczyk (PL)
ARTISTS – LIVE PERFORMANCE:
Monica Klingler /CH, Valerian Maly /CH, Klara Schilliger /CH, Nicolas Galeazzi /CH, Christian Schmidt-Chemnitzer /D, Cap Grundheber /D, Antoni Karwowski/PL, Andrzej Pawelczyk /PL
PERFORMANCE ART DOCUMENTATION: Lee Adams/UK, Nezaket Ekici/D, Regina Frank/P, Eunhye Hwang/Korea, Lezli Rubin Kunda/Israel, Gruppo Sinestetico/I, Barak Reiser/D, Frank Werner/D, Guglielmo Di Mauro/Italy, Petra Warrass/D Iris Selke/D, Irina Danilova/USA.
VIDEO ART PI Five : Beatriz Albuquerque /P, Franco Altobelli/Italy, Machina Amniotica /Italy, Michele Beck&Jorge Calvo/USA, Constanze Berschuck /D, Lefteris Betsis/Grecce, Jeffery Byrd/USA, Ondina Castilho/Brasil, Herve Constant/UK, Carine Doerflinger/D, Dr. Thorsten Ecke/D, Al Fadhil/Iraq, Flavia Fernandes/Brasil, Ido Fluk/USA, Jacqueline Forzelins/Norge, Lisa Wigren/Norge, Alberto Gallingani/I, Rob James/UK, Ahmet Said Kaplan/Turkey, 80Juan80/Finland, Hugo Kiehnle/Mexico City, Lane Last/USA, Bo Lee/UK, Massimo Lovisco/Italy, Renato Meneghetti/Italy, Miks Mitrevics/Latvia, Emilio Morandi/Italy, Anthony Padgett/UK, Sofia Papacosta/Cyprus, Szacsva y Pál /Hungary, Yevgeny Palamarchuk /Russia, Omer Pasha/Canada, Stefano Pasquini/Italy, Mario Pischedda/Italy, Arnaldo Pontis/Italy, Angelo Pretolani/Italy, Declan Rooney/Ireland, Victor Lema Rique/Brasil, Angelo Riviello/Italy, Stefan Rohner/ Switzerland, Gruppo Sinestetico/ Italy, Marilena Preda Sanc/Romania, Antonio Sassu/Italy, Michele Santarsiere/Italy, Gianluca Scordo/Italy, Sabina Speich/Switzerland, Tahir Un/Turkey, Geert Wachtelaer/Belgium, Bartosz Wojcik/PL, Jennifer J. Woodward/USA,
Maya Zignone/Italy
VIDEO INSTALLATION
Chiharu Shiota / Japan "Bathroom" – Maya Zignone / Italy
Videoart selection by Agricola de Cologne: Cologne OFF I – Image vs Music, CologneOFF II – Genderscapes
http://videochannel.newmediafest.org , http://coff.newmediafest.org
Andreja Andric /Italy, Bundaberg Media Research Group /Australia, Daniel Blinkhorn /Australia, David Burns /USA, Dennis H. Miller /USA, Gabriel Shalom /USA, Jason Paul Cardot /USA, Lane Last /USA, Laurent Pernot /France, Leticia El Halli Obeid /Argentina, Mauro Arrighi & Marco Buziol /Italy, Pygar – Hugo Olim/Joao Ricardo /Portugal, Shawn Towne /USA, Sinasi Günes /Turkey, Sonja VUK /Croatia, Unnur Einarsdottir /Iceland, Agricola de Cologne /Germany, Rahel Maher/Australia, Alla Girik and Oksana Shatalova /Kazakhstan, Unnur A. Einarsdottir /Iceland, Ane Lan /Norway, Sinasi Günes /Turkey, Beatrice Allegranti /UK, J.G. Periot /France, Ina Loitzl /Austria, Lorenzo Nencini /Italy, Elia Alba /Domincan Rep., Risk Hazekamp / Netherlands, Yi Hyung Kim / Korea
Selfportrait - a show for Peace
Officyna Art Space
20 Oct – 20 Nov 2006
://selfportrait – a show for Bethlehem
is the second media art exhibition project in Bethlehem/Palestine – initiated and curated by Agricola de Cologne, independent curator and director of
The New Museum of Networked Art.
This media art exhibition was initiated and organised on occasion and in the framework of 10th anniversary of the twincityship of the municipalities of Cologne/Germany & Bethlehem/Palestine to be shown first in Bethlehem at Al Kahf Gallery at Bethlehem International Center – 06-30 July 2006.
artvideoKOELN is proud to collaborate afterwards with Casoria Contemporary Art Museum Naples/Italy and the show to be inaugurated on 16 December 2006 as a message of peace to the world on occasion of Christmas, the birth of Jesus Christ in Bethlehem, whereby the clone to be exhibitited wil become a part of the permanent museum collection.


Through its relevance in three world religions, Bethlehem was during more than 2000 years a symbol for peace also beyond, but since some time Bethlehem and the entire Holy Land on the Westbank
is vanishing behind a huge wall as the result of a conflict in Middle East which is threatening world peace since many years.
By being present personally in Palestine after 2005 for the second time in 2006, Agriccola de Cologne and the incorporated artists are showing face through their selfportraits, via the show they artists overcome symbolically this wall which is separating Israel and Palestine, and become messengers of peace this way.
The show does not only transport the message of solidarity, but also the idea of a free and independent culture without borders, the use of New Media technology represents further a symbol for a new era for solving conflicts via communication. So, the exhibition becomes a contribution to peace on earth, there are conflicts in many parts on the globe, there virtual and physical walls everywhere to be overcome. Living in peace is a human right forming the basis for othzer human rights.
://selfportrait – a show for Bethlehem
incorporates about 350 artists and following aspects of New Media presented in physical space – digital prints to be installed in space or on walls, digital video via projections and installations, multi-media based on different technologies and sonic art via display on computer installation, and not to be forgotten, the artists statements via projection and display on monitors which give an idea about the visions of contemporary artists.
Media/Art/Cologne
in cooperation with
VideoChannel – http://videochannel.newmediafest.org
SoundLAB – http://soundlab.newmediafest.org
with
Bethlehem International Center/Palestine
Casoria Contemporary art Museum Naples/Italy
Officyna Art Space Szczecin/Poland
MAC – Museum of Contemporary Art Santa Fe/Argentina
MACRO – Museum of Contemporary Art Rosario/Argentina

The exhibition was initiated in the framework of the twincityship – Cologne-Bethlehem in cooperation with the municipalities of Cologne & Bethlehem, and the Society TwinCityship Cologne/Bethlehem
EXHIBITION
selfportrait – a show for Bethlehem – a show for Peace – http://self.engad.org/
media art exhibition initiated and curated by Agricola de Cologne for
Al Kahf Gallery Bethlehem/Palestine (6-30 July 2006)
Officyna Art Space Szczecin/Poland
MAC – Museo de Arte Contemporaneo Santa Fe/Argentina
Casoria Contemporary Art Museum Naples/Italy
MACRO – Museo de Arte Contemporaneo Rosario/Argentina
DIGITAL PRINTS
Samar Ghattas (Palestine) Faten Nasdas (Palestine) Larissa Sansour (Palestine) Mushon (Israel) Ravit Bechor (Belgium/Israel) Elif Ayiter (Turkey) Norbert Attard (Malta) Roberto Echen (Argentina)
Marula di Como (Argentina) Anahi Caceres (Argentina) Caterina Davinio (Italy) Pier Giorgio de Pinto (Italy) Rebecca Hackeman (USA) Jesus Macarena-Avila (USA) Oksana Shatalova (Kazakhstan) Alla Gilik (Kazakhstan) Nicola Zammit (UK) Hervé Constant (UK) Pamela Wells (UK) Marian Delyth (Wales/UK) Olga Neva (UK) Mirjana Batinic (Croatia) Vladimir Biga (Croatia) Daniel Milcic (Croatia) Jasenka Vukelic (Croatia) Irena Frantal (Croatia)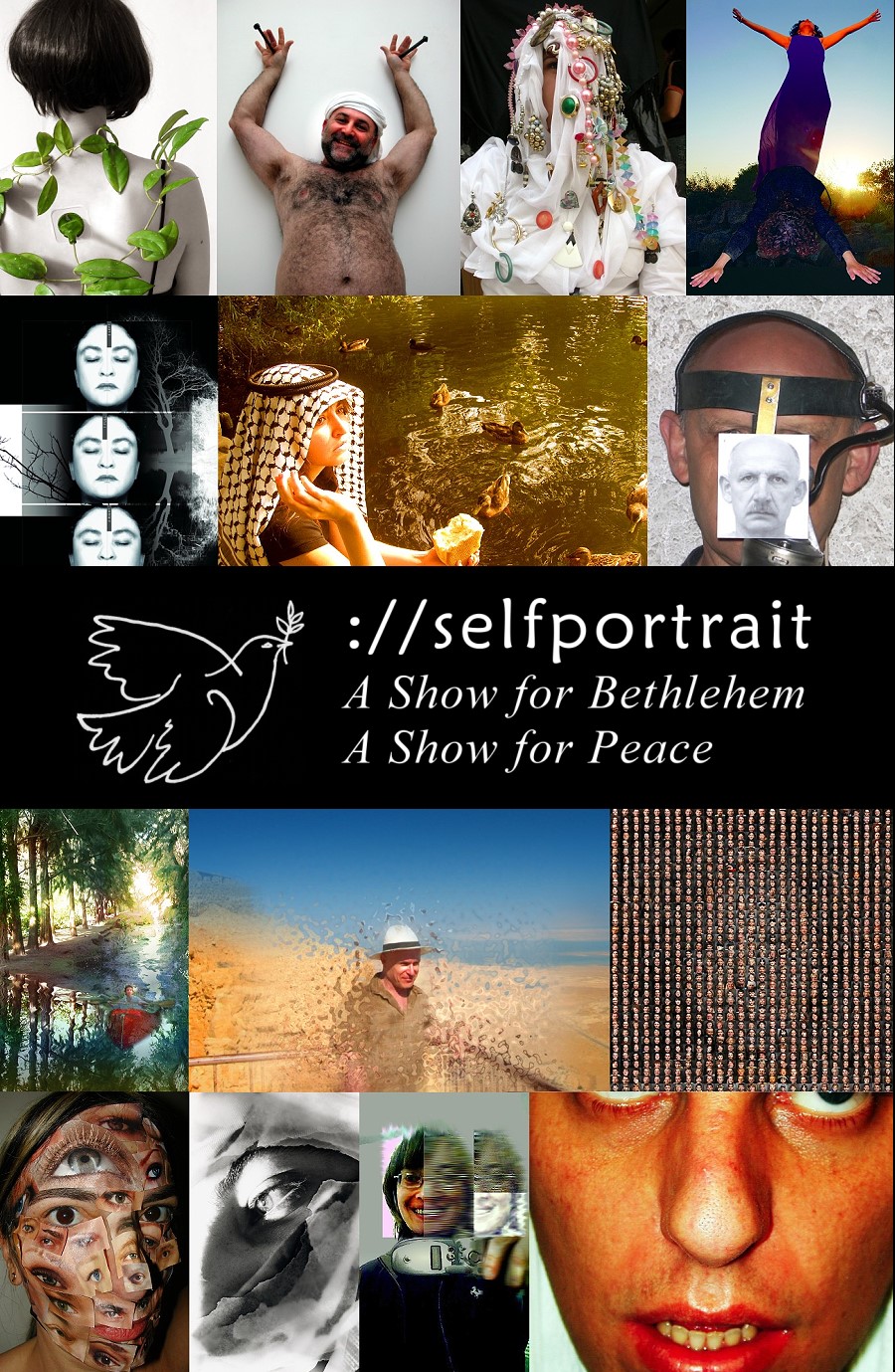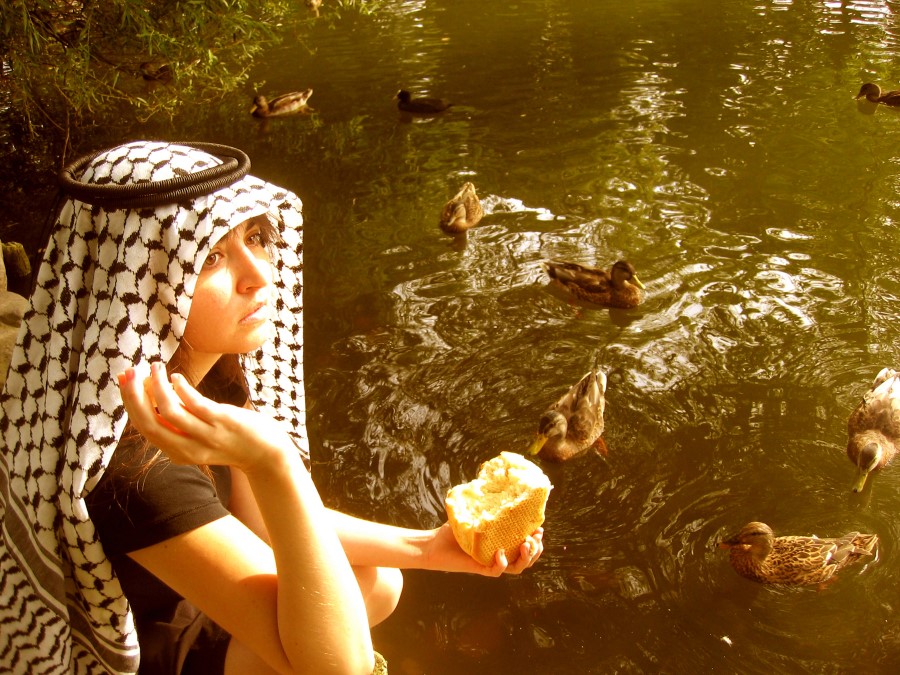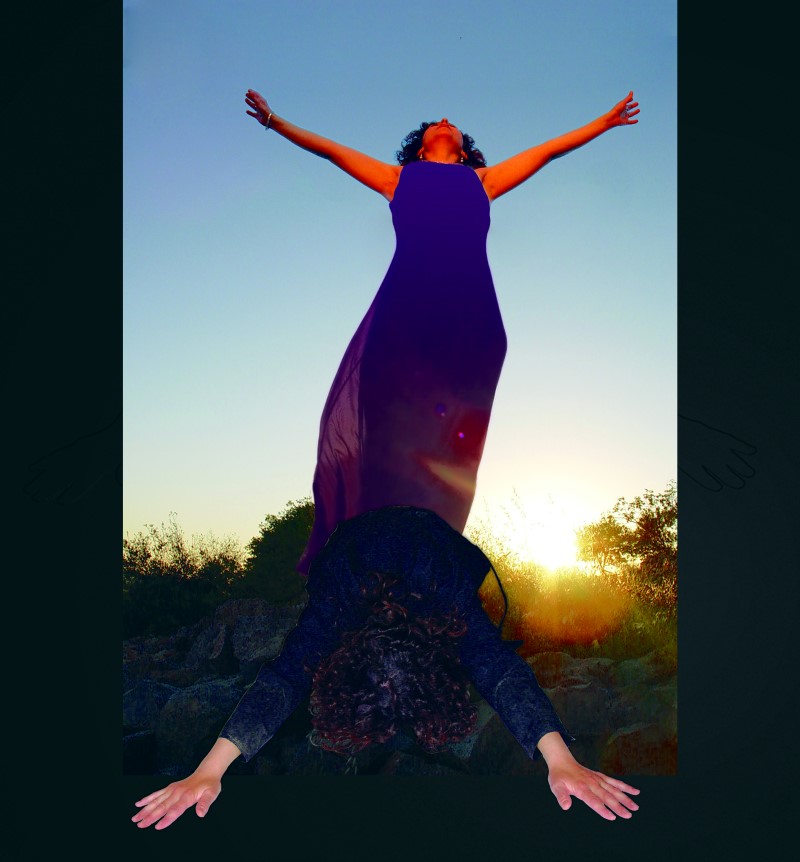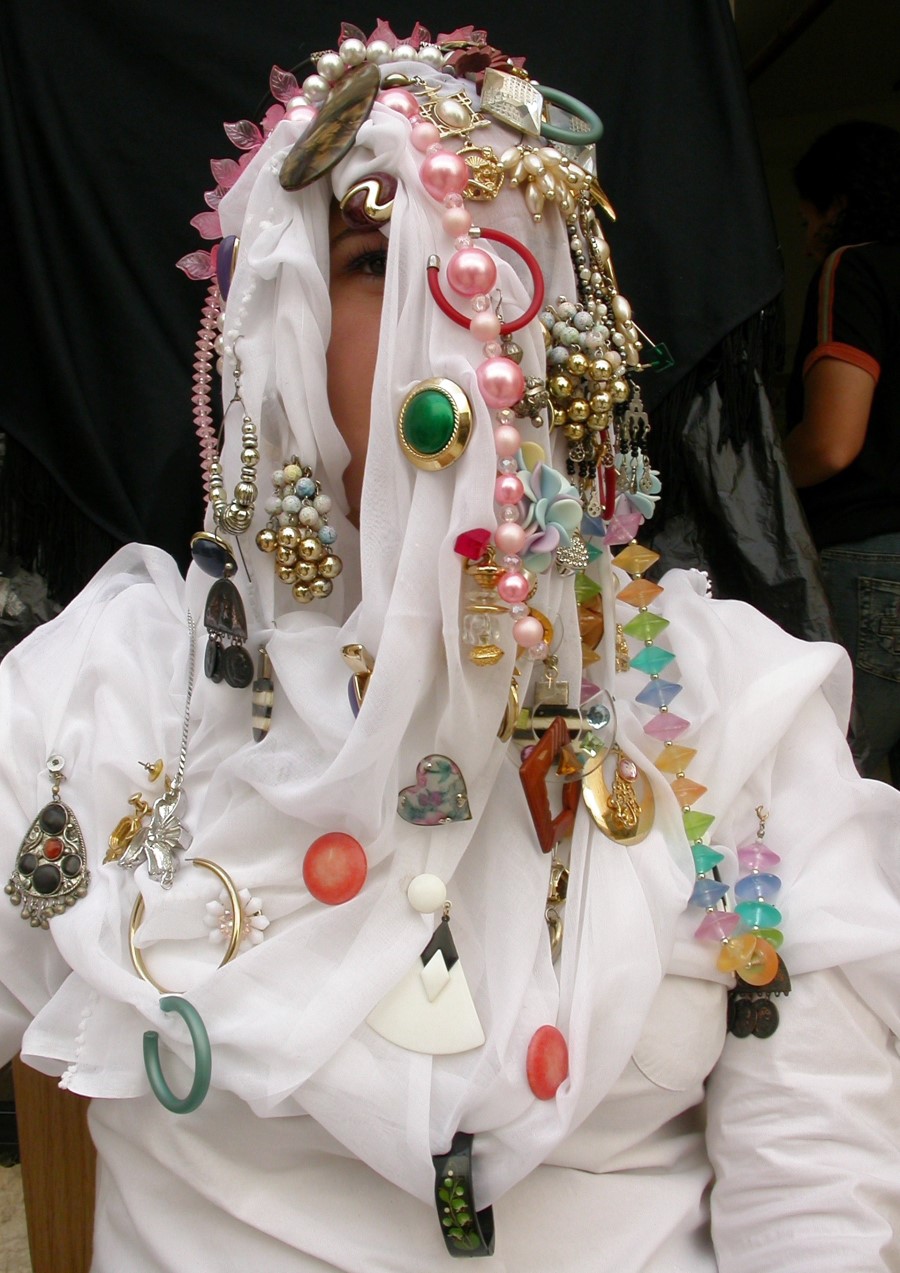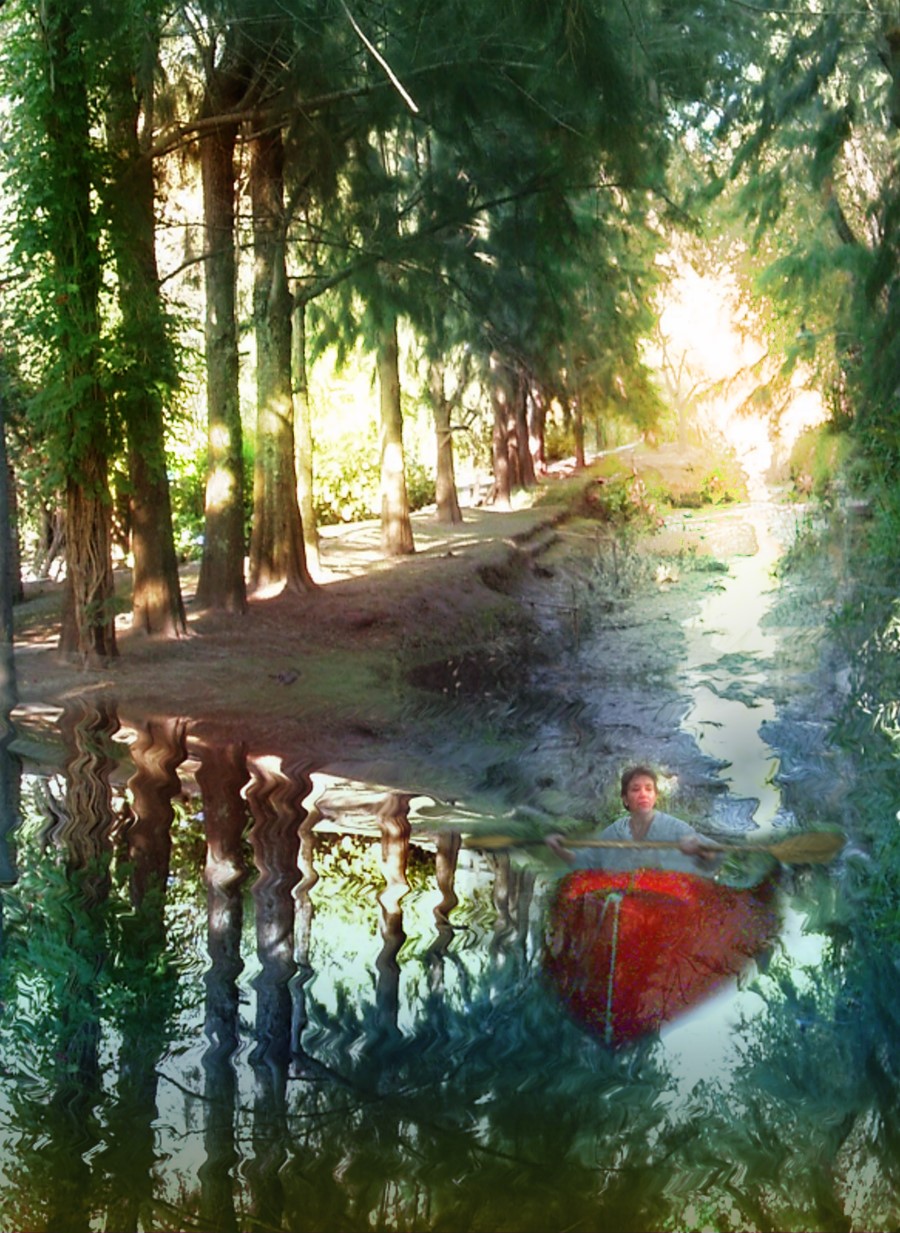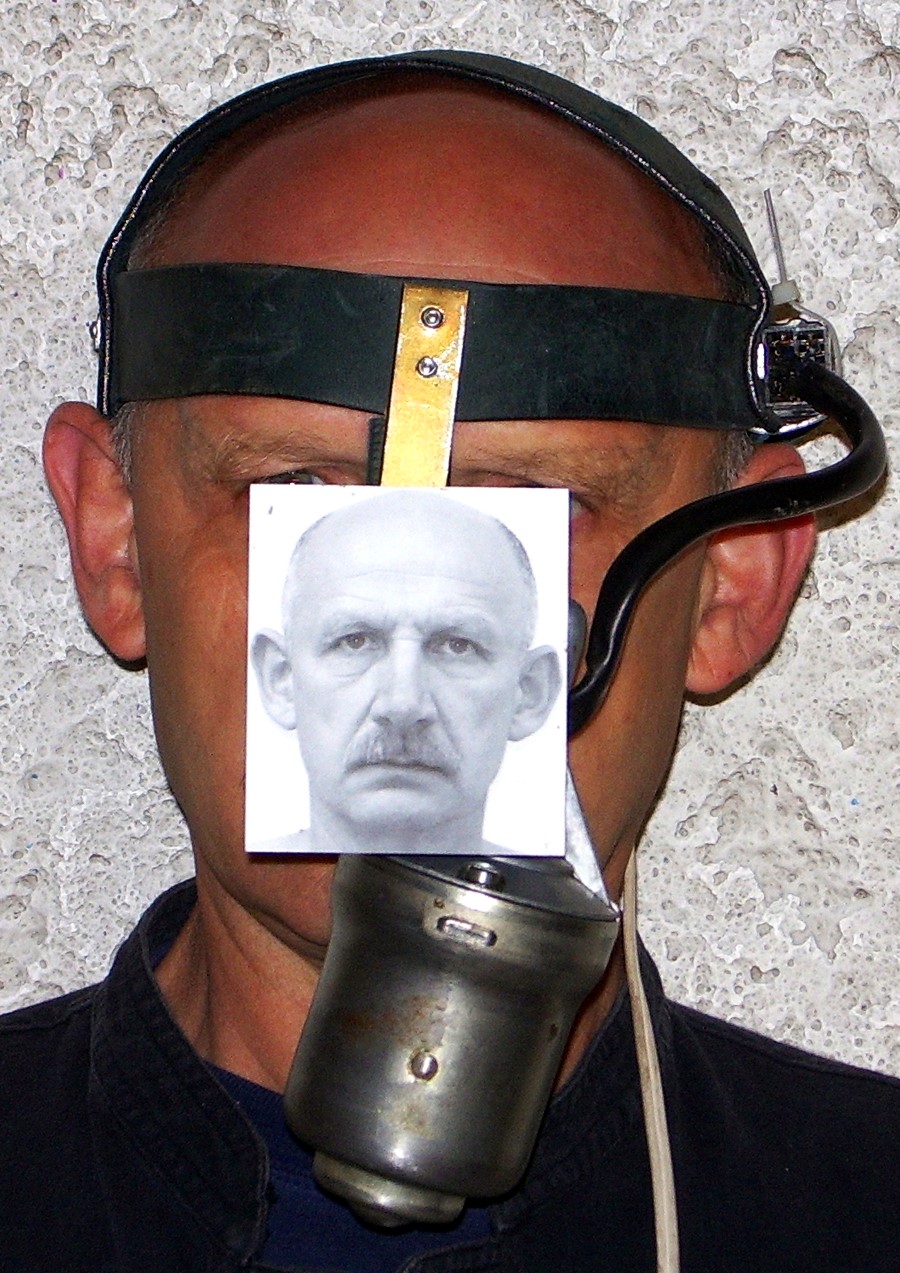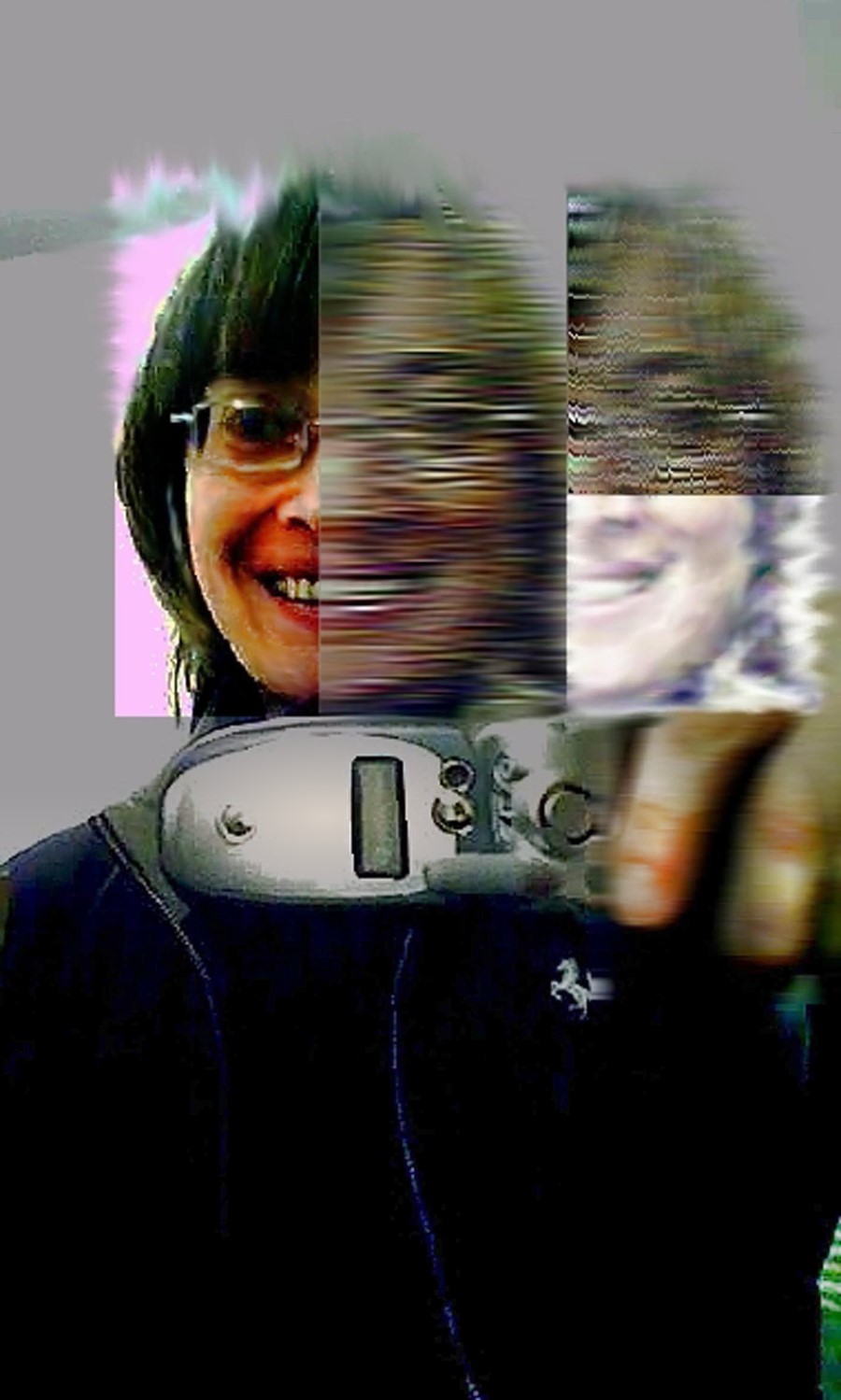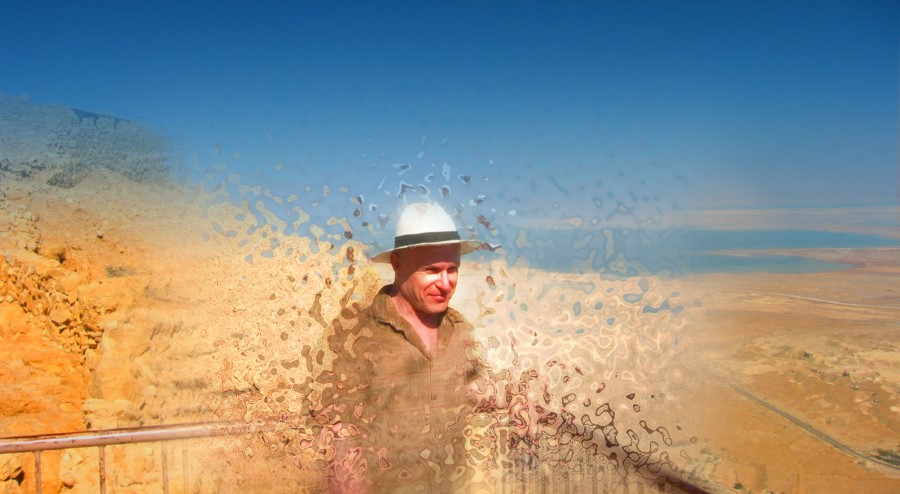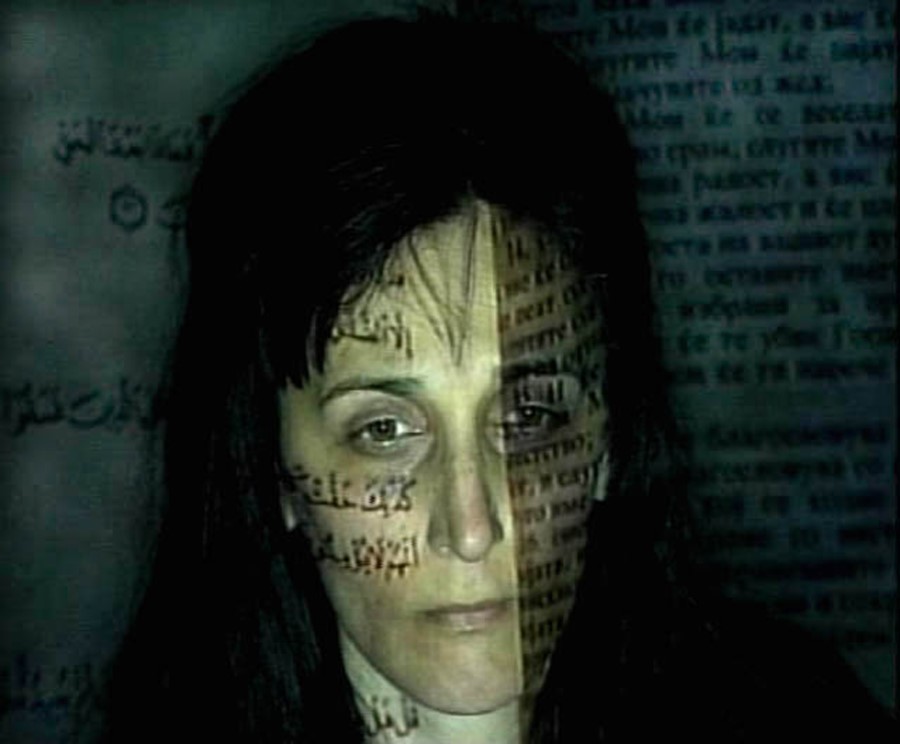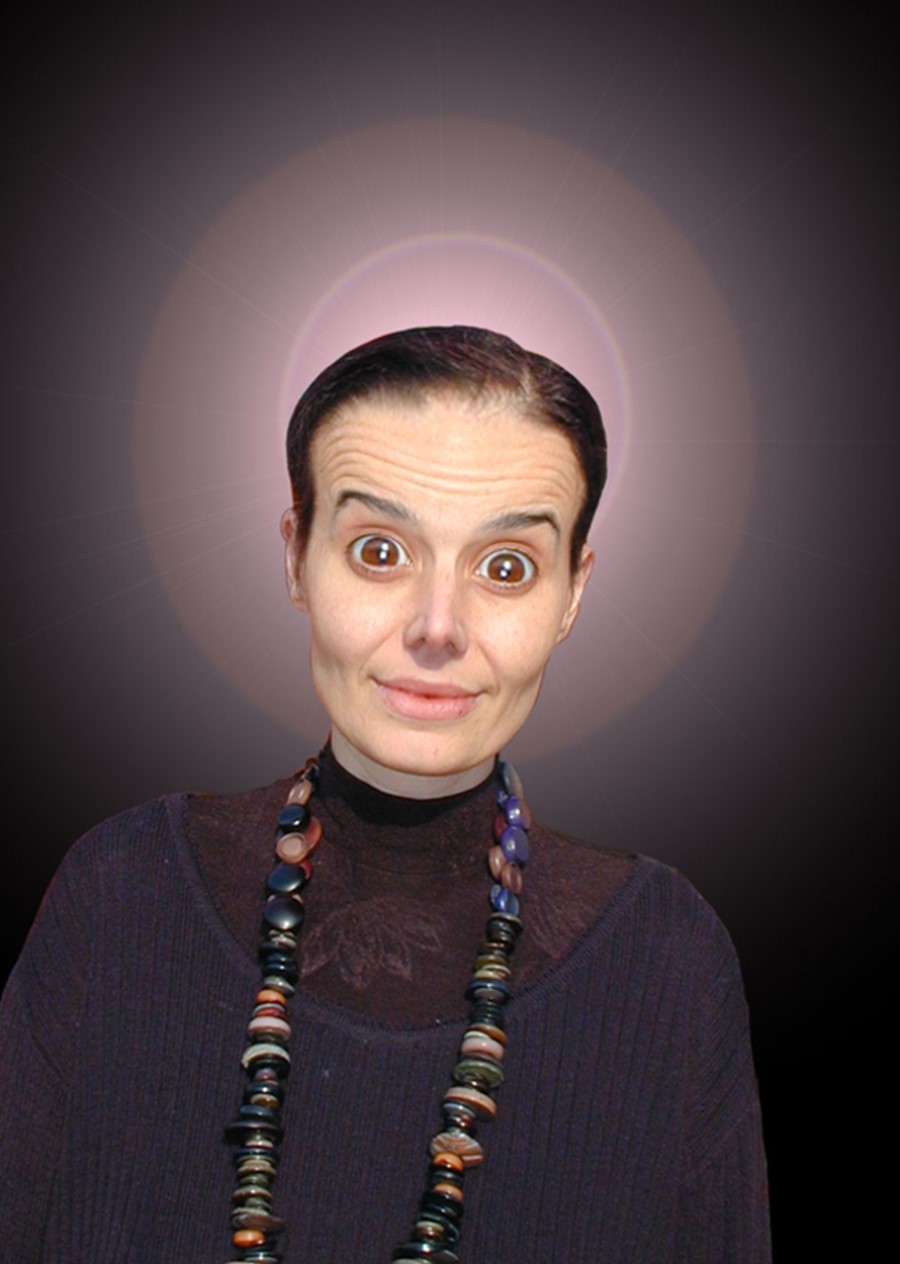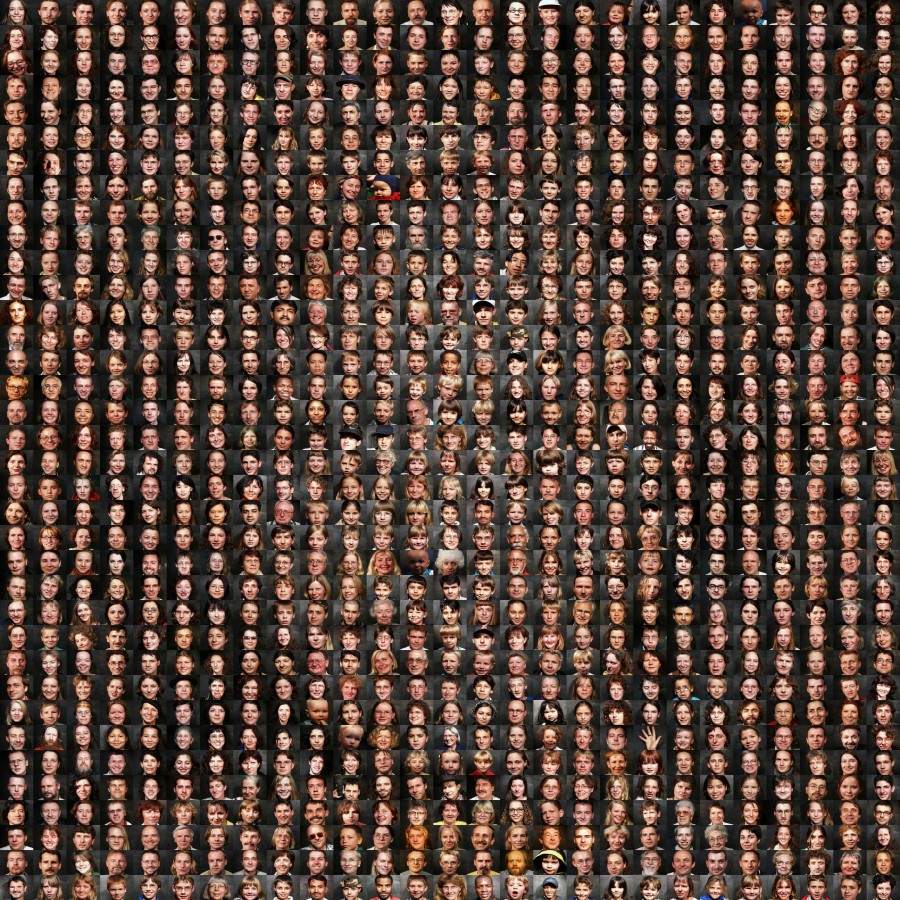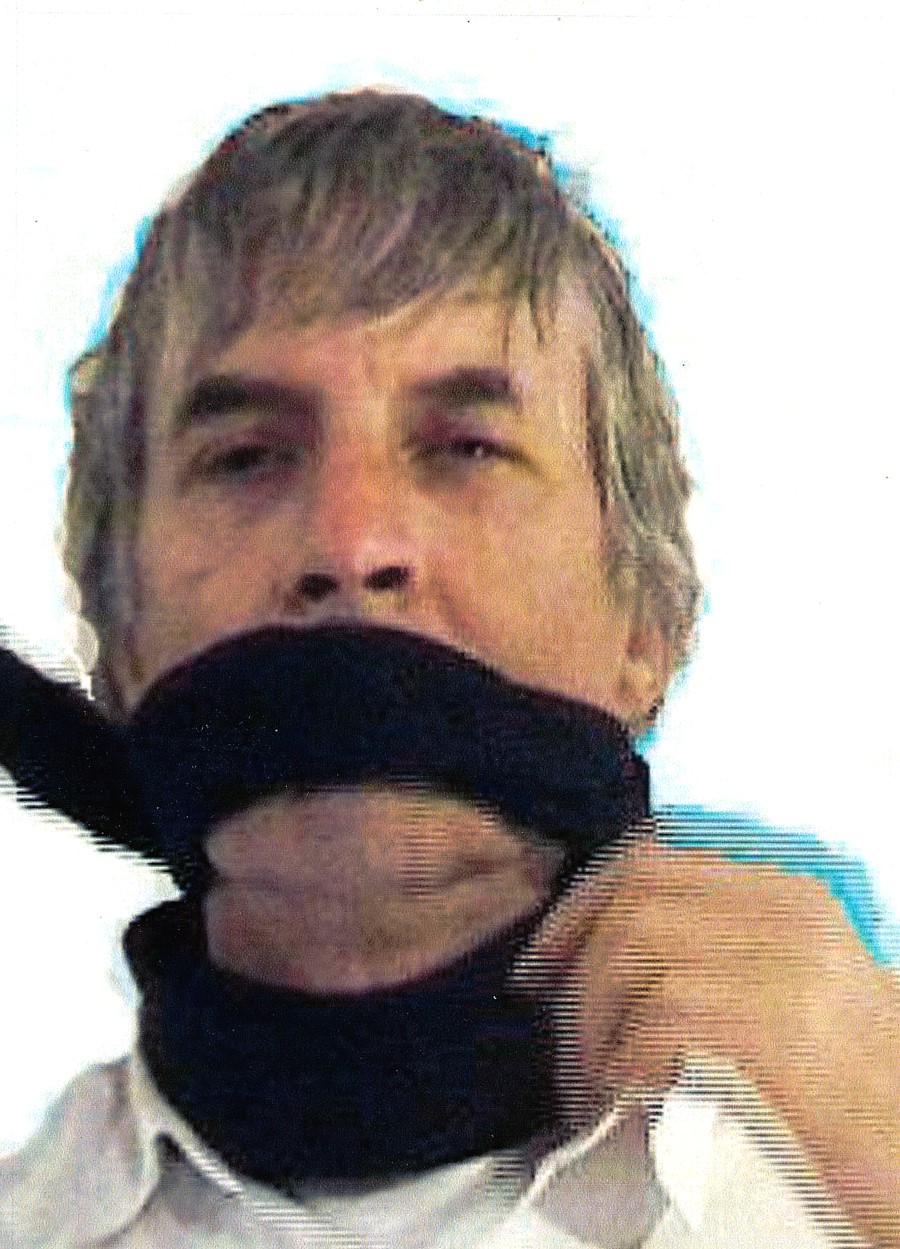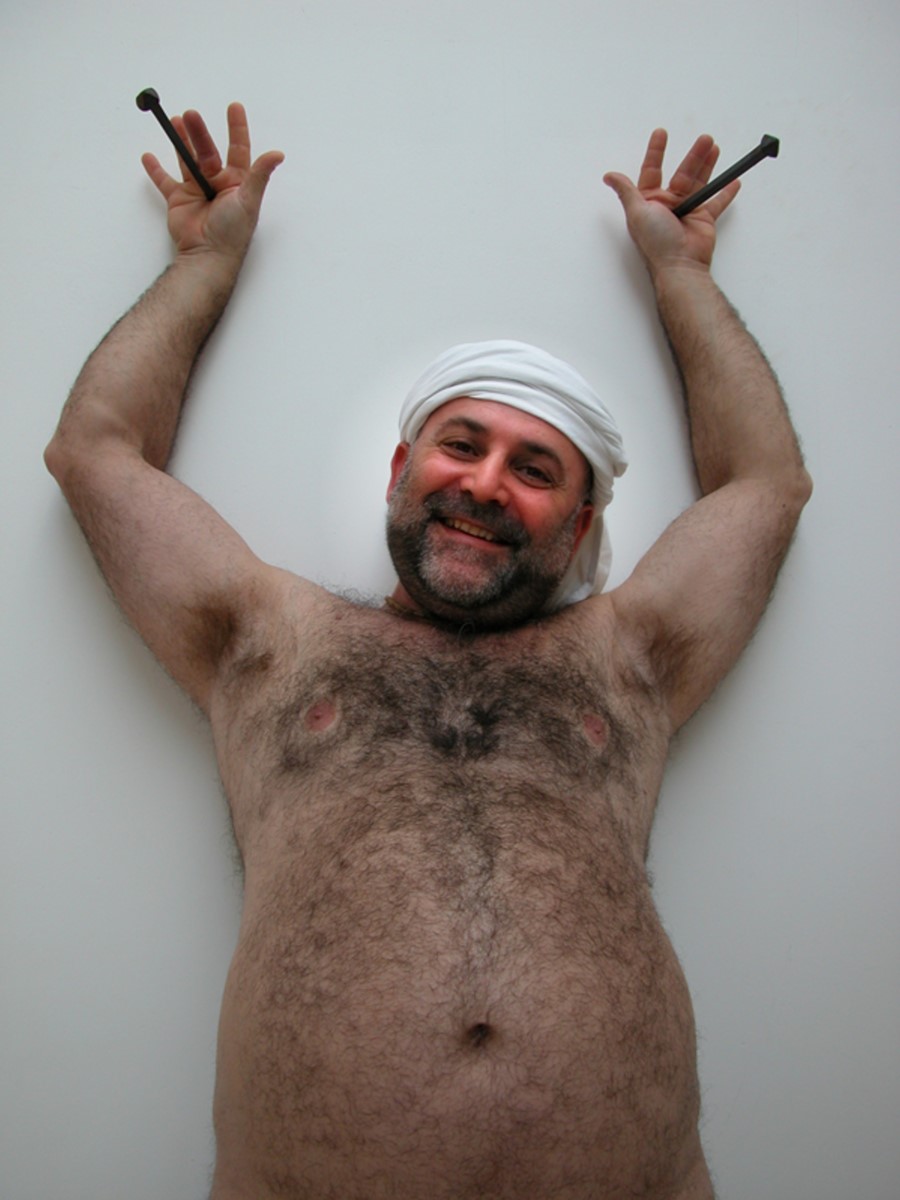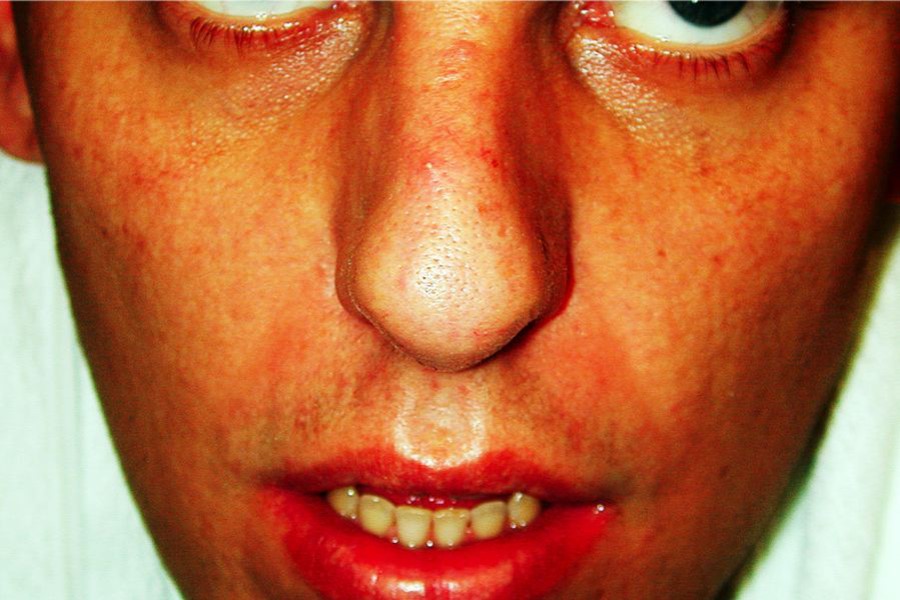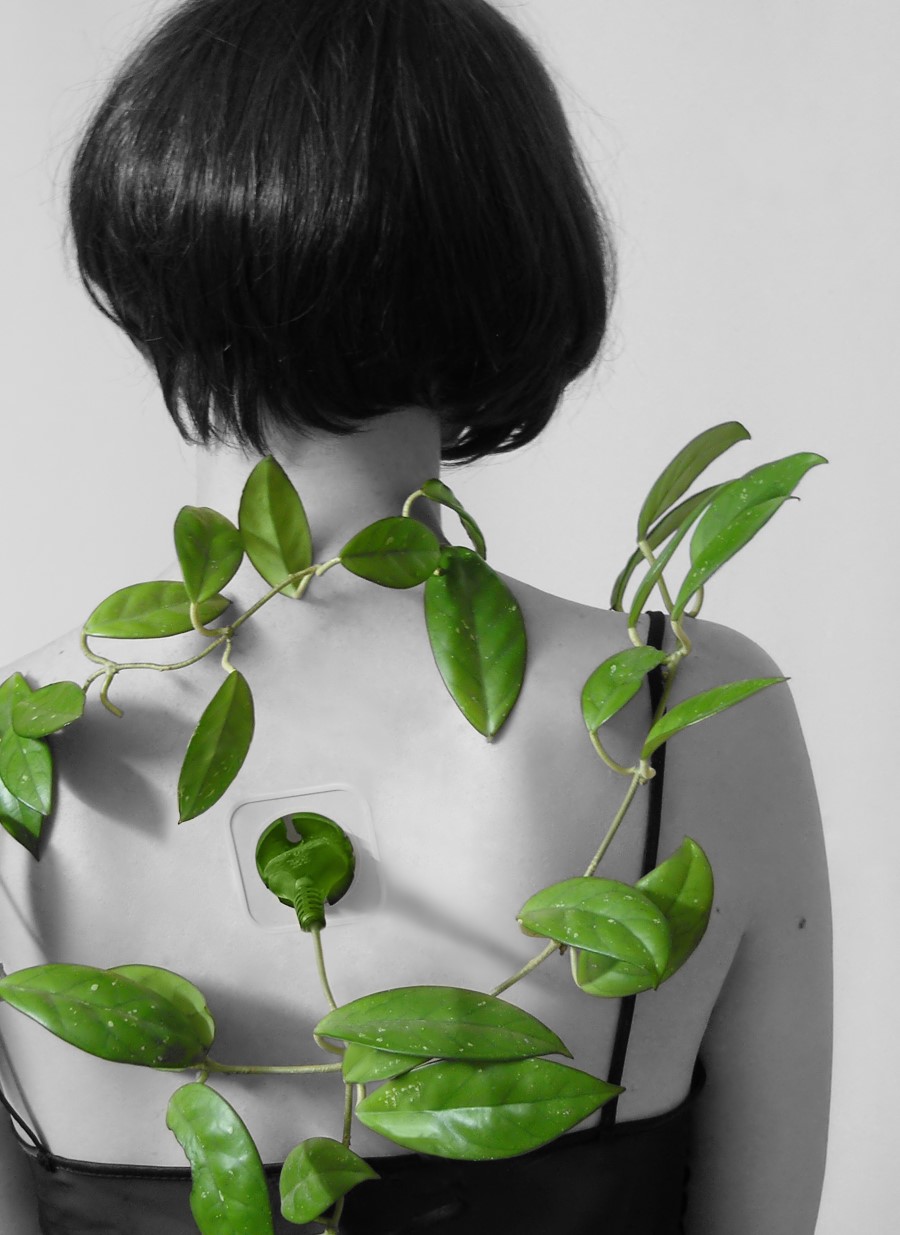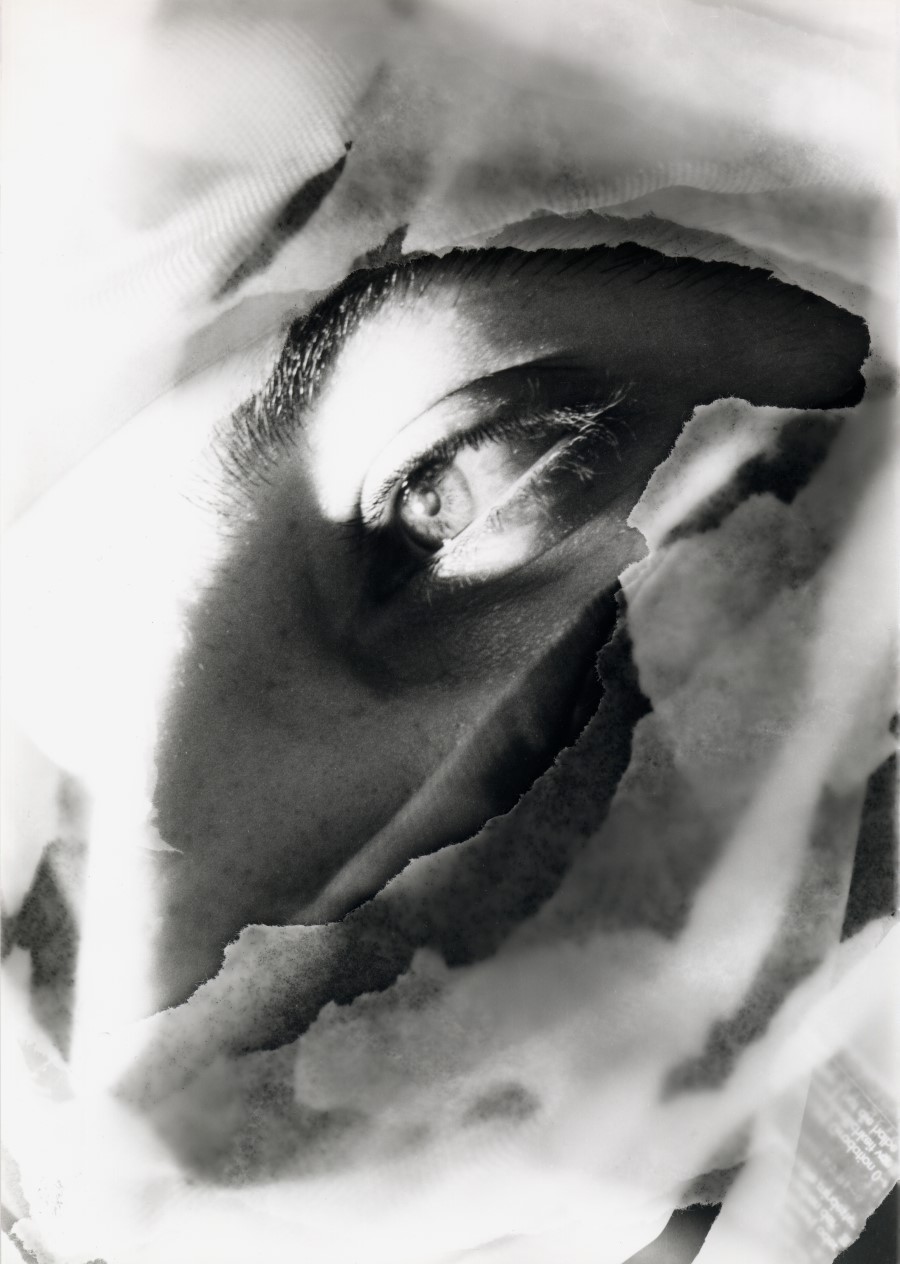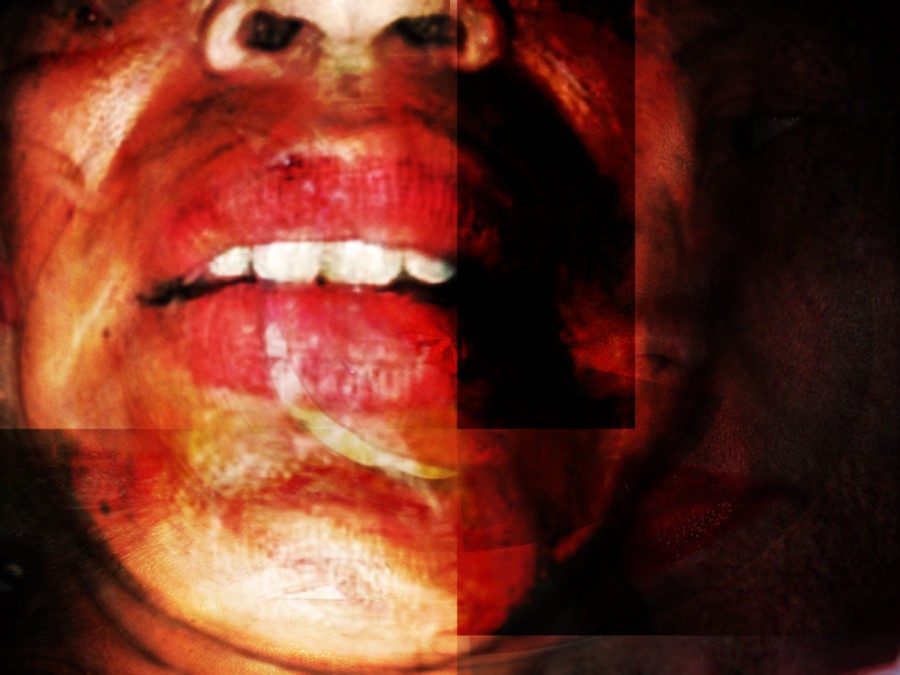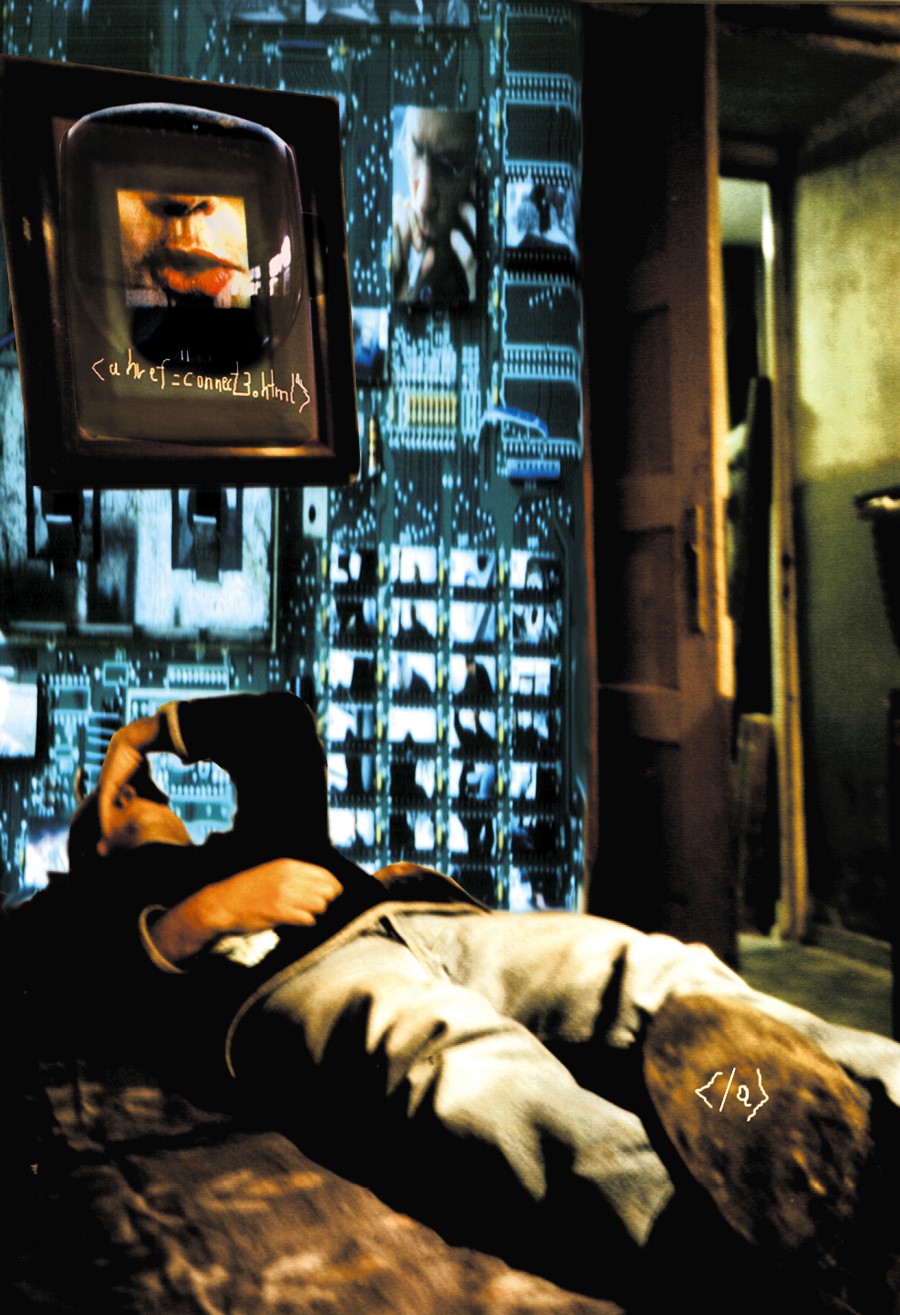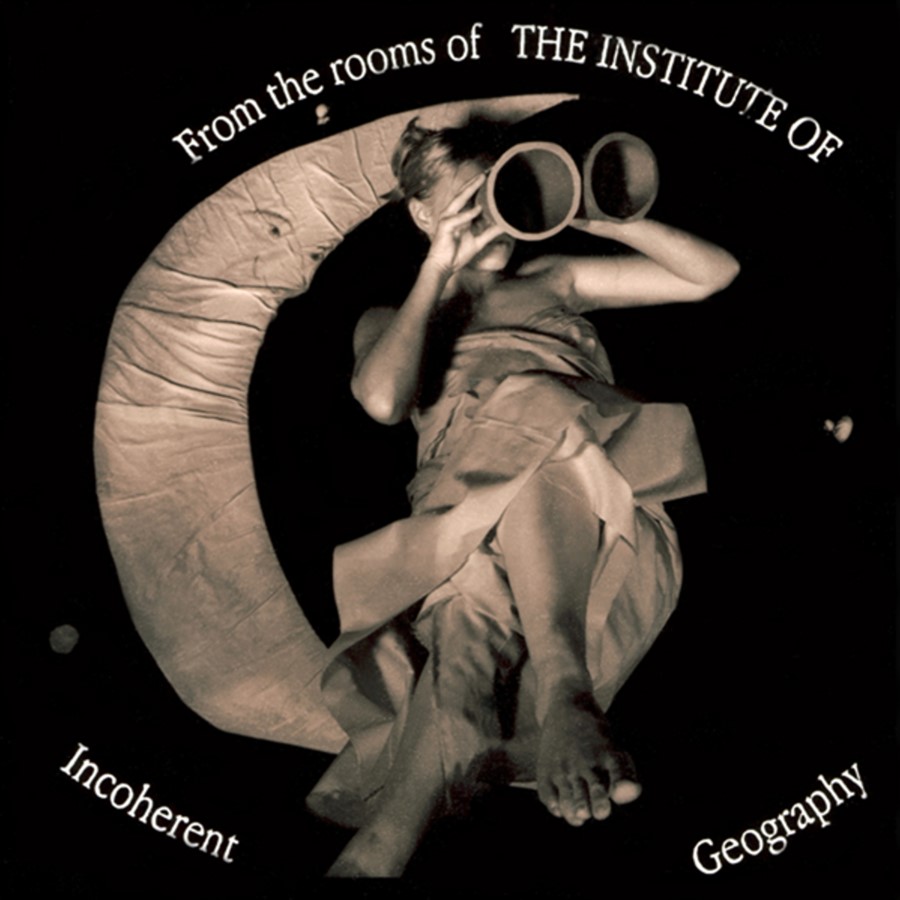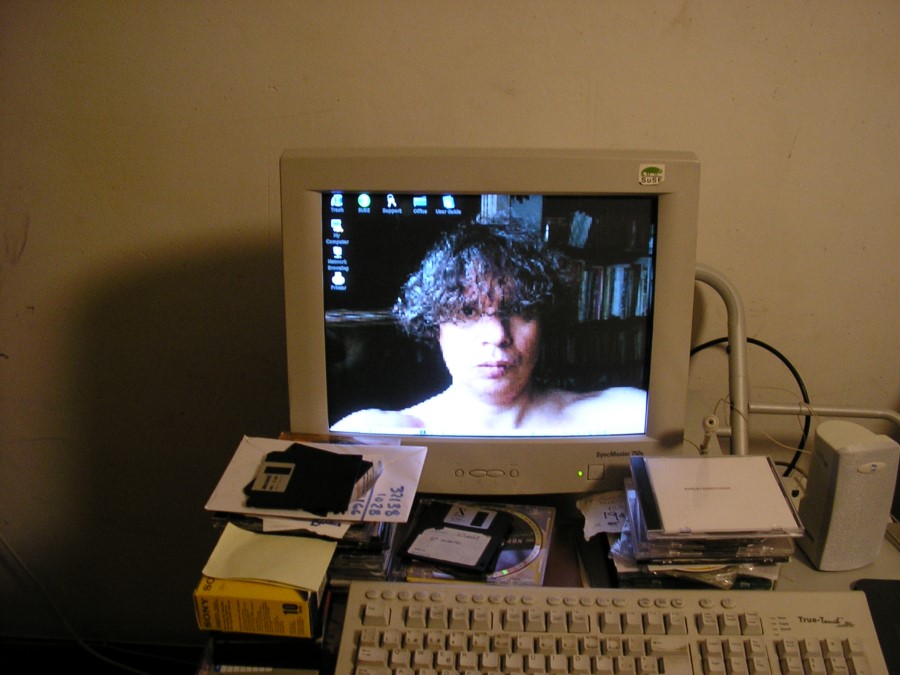 Romana Jagic (Croatia) SH Majstorovic (Croatia) Petra Brnardic (Croatia) Brigitte Neufeldt (Germany) Christa Niestrath (Germany) Kai Pohl (Germany) Agricola de Cologne (Germany) Wolf Nkole Helzle (Germany) Leslie Huppert (Germany) Gertrud Rietmüller (Germany) Artur Holling (Germany) Gita Hashemi (Canada) Bruce Eves (Canada) Wilton Azevedo (Brazil) Cendres Lavy (France) Carola Blanco (Venezuela) Antoni Karwowski (Poland) Hans Bernhard (Austria) Irena Paskali (Macedonia) Nitin Shroff (Seychelle Islands) Alison Williams (South Africa) Yolanda Spinola (Spain) Aphrodite Navab (Iran) Diana Guzmán (Mexico) Marlen Karlen (Switzerland)
ARTISTS VIDEO, SOUNDART, MULTIMEDIA & MEMORYSCAPES – SOUNDLAB EDITION IV
on DVD digtal video
Eileen Bonner (UK) Jack Messenger & Chirstinn Whyte (UK) Jen Ross (UK), Cynthia Whelan (UK) Donald Bousted (UK) Michael Szpakowski (UK) Reuben James Preston (UK) Svetlana & Andi Wallwhore (USA) Christina McPhee (USA) Alice Arnold (USA) Clare Ultimo (USA) Vince Briffa (Malta) Agricola de Cologne (Germany) Lee Welch (Ireland) Giovanni Antignano (Italy) Oliver Griem (South Korea) Sinasi Gunes (Turkey) Nita Mocanu (Romania), André Austvoll (Norway) Jeremy Blank (Australia) Mireille Astore (Lebanon/Australia) Miranda Mutanta (Australia) Johanna Reich (Germany)
Theresa Krause (Germany) Ilka Goetz (Germany) Irene Coremberg (Argentina) Herve Constant (UK) Nate Aldrich (USA) Lina Persson (Sweden) Carla Della Beffa (Italy) Sonya Rademeyer (South Africa)
Melanie Perrier (France) Jimmy Owenns (France) Ane Lan (Norway) Ina Loitzl (Austria) Unnur Andrea Einardsdottir (Iceland) June Pak (Canada) Moon Na (S.Korea) Sofia v. Bustorff (Portugal) Ursula Bachmann (Switzerland) Richard Jochum (Austria)
On CD-ROM multi-media
Babel (Canada) Raivo Kelomees (Estonia) Tiia Johannson (Estonia) Dagmar Kase (Estonia) Kerstin Mahlmann (Germany) Michael Brynntrup (Germany) Wittwulf Y Malik (Germany) Jody Zellen (USA)
Raquel Partnoy (USA) Avi Rosen (Israel) Luigia Cardarelli (Italy) Kiki Latetic (Slovenia) Angeliki Avgitidou (Greece) Yamanaka Adam Nash (Australia) Andamio Contiguo (Argentina) Enrico Tomaselli (Italy) Ramona Poenaru (Romania) Christian Rupp(Austria)
soundart
Mika Nyssönen (Finland) Wolfgang Peter Menzel (Sweden) HARS (Holland) Kahleb Sabsabi (Lebanon/Australien) Carlos Paz Carlson (Uruguay) Caroline De Lannoy (UK) Sean Burn (UK) Carlo Fatigoni (Italy) Thomas Kusitzky (Germany) Agricola de Cologne (Germany) Sergio Merce (Argentina) Juan Antonio Lleo (Spain) AXIAL -Felipe Julian (Spain) I.J.Pino (Croatia) tobias c. van Veen (Canada) Cesary Ostrowsky (Poland)
memoryscapes powered by SoundLAB collection von Sound on the theme "memory & identity"
SoundLAB IV – "memoryscapes" http://soundlab.newmediafest.org
Curatorial contribution from Chile by Rainer Krause (Santiago de Chile)
Featuring these Chilenian artists – Luis Barrie, Claudio Fernandez Sini, Foro de Escritores (FDE), Ensamble Majamama, Radio Ruido, Mario Soro, Andres Torres, Pintor Z
Artists curated by Melody Parker-Carter
Martin Aaserud (Norway) N.B Aldrich,. & Zach Poff, (USA) Martin Stig Andersen, (Denmark) Andreja Andric (Serbia/Italy) Isabel Arevalo (Spain) Mauro Arrighi (Italy) audio_z (Tautvydas Bajarkevicius) (Lithuania) Sara Ayers (USA) Back Ted N-Ted aka Ryan Breen (USA) Jim Barrett aka NaDa BaBa (Sweden) Leandro Barzabal (Argentina) Becoming Animal Michael Beijer (Netherlands) Kari Besharse (USA) Rich Bitting (USA) Chris Bors (USA) Donald Bousted (UK) BrailleBones (A.Desjardins) (France) Jackie Bruce (Germany) Mira Burt-Wintonick (Canada) Bibi Calderaro (USA) Callanan, Martin John (UK) Chelsea Cargill (UK) Bronwen Casson (Ireland) Gregory Chatonsky (France) David Chesworth / Sonja Leber (USA) Kyong Mee Choi (S.Korea) Catherine Clover (UK) William Fowler Collins (USA) Herve Constant (UK) Luis Coronado (Guatemala) Jessica Curry (USA) Audhild Dahlstrom (Denmark) Markus Decker (Austria) Paul Devens (Belgium) Linda Rae Dornan (USA) Matt Dotson (USA) Dorsey Dunn USA) Jared Dunne /Meloday (USA) Aniruddha Dutta (India) ELICHEINFUNZIONE – Davide Fabbri (Italy) Heloisa Escudero (Brazil/USA) Fernandez Fernand – Michalak Thomas (UK/France) Flow Ir In (USA) Jason Freeman (USA) Federico Fronterrè (Italy) Satoshi FUKUSHIMA (Japan) Lukas Fütterer (Germany) Gintas K (Lithuania) Matthew Giraudeau (UK) Unclejim – Goard, David & Robinson, Rob (UK) Josh Goldman (USA) Suguru Goto (Japan) Scott F.Hall (USA) Dawn Salvia (USA) Francis Heery USA) Volker Hennes (Germany) PAULO HENRIQUE (Brazil) Ronald J.Herrema (UK) Alex Hetherington (UK) Jeremy Hight (USA) John Maxwell Hobbs (USA) Olaf Hochherz (Germany) G.H.Hovagimyan, & Peter Sinclair (USA) hp stonji (Hans Platzgumer &Jens Döring) (Austria) Le Tuan Hung (Vietnam) Yuicho Ito (Japan) Margaret Jameson aka tinydiva (USA) Paul Jamrozy- Satellitic USA) Neil Kaczor (UK) Mikhail Karikis (UK) Juan Kasari aka 80juan80 (Finland ) David Kasdorf (USA) Kazuo Kawasumi (Japan) James Kelly (USA) Alexander Kharkovsky (Russia) Meri von KleinSmid (USA) Panayiotis A. KOKORAS (Greece) Phivos-Angelos Kollias (Greece) Savvy Krajcek (USA) Caroline de Lannoy (UK) Al Larsen (USA) Gregory Lasserre, & Anais met den Ancxt (France) Dario Lazzaretto (Italy) Le Lavatrici Rosse (Italy) Alan Lechusza aka ARCANUM (USA) Sara Lenzi (Italy) Les Riches Douaniers (France) Tsui-Lun Liu (Taiwan) Stephanie Loveless (USA) Emily Lutzker (USA) Raphael Lyon (USA) Matthew MacKisack, USA) Luigi Mastandrea (Italy) Mike McFerron (USA) Mental Youth aka Robert Kroos (USA) Wolfgang Peter Menzel (Sweden) Jenni Meredith (UK) Jeff Morris (USA) Rie Nakajima (Japan) Ailis Ni Riain (Ireland) Sean O'Neill (USA) Mattyo Ostrowski (USA) Stefano Pasquini (Italy) Stefanos Pavlakis (UK) Debra Petrovich (Australia) Michael Pounds (USA) Peter Prautzsch (Germany) Puccini Marco (OTO) + virgilio VJ (Italy) RijN – Walter van Rijn (Netherlands) Neil Rose (USA) Paula Roush (UK) Rovar17 (Hungary) Robert Rudolf (Slowakia) Grit Ruhland (Germany) Khaled Sabsabi (Australia) Luz María Sánchez (Mexico) Janek Schaefer (UK) Debashis Sinha (Canada) Kenji Siratori (Japan) SonicTrain (Koji Kawai, Rui Ogawa, and Kenya Kawaguchi) (Japan) Malte Steiner (Germany) Peter V.Swendsen (USA) tarofonika aka Rick Foot (USA) Jouni Tauriainen (Finland) Jacqueline Then (Singapore) JEFF THOMPSON (USA) Eldad Tsabary (USA) Tetsuya Umeda (Japan) Peter Wadham/ Susannah Brown (USA) Shirley Wegner (USA) Simon Whetham (UK) Duncan Whitley (USA) Jake Whittaker (UK) Shane Wilson aka Deciduous (USA)

My Mission – 100 Künstlerstatements Daniel Young (USA) Mr. Robert Montini (USA) Robin Miller (USA) Richard Ellis (USA) David Crawford (USA) Kristin Calabrese (USA) Michael Crane (USA) Lisa Ndejuru (USA) Doren Garcia (USA) Seth Thomson (USA) Alan Sondheim (USA) C.D. Beltran (USA) Luckywings (USA) Lynne Taetzsch (USA) John Kannenberg (USA) Scott Becker (USA) Lois Klassen (USA) Nathan James (USA) Jubal Brown (USA) Natasha Radell (USA) Jeremy Newman (USA) Dizzy (USA) Sarah Browne (USA) Pace F . Parado (USA) Mark Wolfe (USA) Carole Loefler (USA) Dr. Hugo (Belgium) Rene Joseph (Belgium) Eric van Hove (Belgium) Eva Lewarne (Canada) Gita Hashemi (Iran/Canada) Barry Smilie (Canada) Wendy Lu (Canada) Graham Thompson (Canada) Julie Andreyev (Canada) Ijosé Benin (Canada) Cyril Duneau (Canada) Garnet Abrahams (Canada) Blair Butterfield (UK) Caterine Daly (UK) Richard Osborn (UK) Brian Routh (UK) Veronica C. Wilkinson UK) Davon Hlongwane UK) Luna Nera (UK) Nigel Petherick (UK) Maggie Montgomery (UK) Corina Pia (UK) Shaukat Khan (UK) Ann Tracy (UK) Heather J. Tait (UK) X Rokeby (UK) Michael Branthwaite (UK) Luigia Cardarelli (Italy) Carla Della Beffa (Italy) Pino Boresta (Italy) Alberto Frigo (Italy) Boel Olsson (Sweden) Michael Haskett (Sweden) Peter Svedberg (Sweden) Eric B. Petersen (Sweden) Ksenija Kovcevic (Serbia) GORZO (Serbia) Zon Sakai (Serbia) Cecilia Lueza (Italy) Aynil (Italy) Domenico Olivero (Italy) Ida Dominici (Italy) Roberto Echen (Argentina) Leandro Katz (Argentina) Anahi Caceres (Argentina) Francisco Vidal (Argentina) Stella Maris Angel Villegas (Argentina) Cendres Lavy (France) Xavier Malbreil (France) Yavier Pehuet (France) Aikaterini Gregisian (France) Antonio Alvarado (Spain) Alvaro Ardévol (Spain) Klaus W. Eisenlohr (Germany)
Marcello Mercado (Germany) Sandra Becker (Germany) Volker Behrend Peters (Germany) Joern Ebner (UK/Germany) RAnders (Germany) Jd.Vd'Aragon Aranita (Hong Kong) Lee Welch (Ireland) Harriet Jamesson Pellizari (Austria) Teo Spiller (Slovenia) Fabian Giles (Mexico) mm Anthony Leland (New Zealand) gintas K (Lithuania) Sergeij Jakovlev (Russia) Igor Ulanovsky (Israel) Cezar Lazarescu (Romania) Clemente Padin (Uruguay) Andres Yepes (Venezuela) Miss C. Johnson (South Africa) Nitin Shroff (Seychelles) Solveig Kjok (Norway) Ricardo Miranda Zuniga (Nicaragua/USA)
Please note:
The original online project was created in Flash (by Macromedia). The new software owner closing the supportdiscontinuing Flash after 31 December 2020. Therefore the project is no longer linked, but on http://self.engad.org/2006/ a reconstruction using different technology will be soo available.
Schedule for – 20 October
BEAP – Biennale of Electronic Art Perth/Australia – 1 September – 17 November 2004
La Biennale de Montreal – 23 September – 31 October 2004
FestiNova Festival Garikula/Georgia – 5 Aug – 20 Oct 2009
A Virtual Memorial Vilnius 2013 – 23 sept – 29 Oct 2013
Corona! Shut Down? – 16-22 October 2020
MIVA _ Centro de las Artes – La Ronda Quito/Ecuador / 2 October – 8 Nov 2015
Regional Museum Kedianiai/Lithuania – 02-29 October 2013
Festival internacional de cine y video alternativo y comunitario "Ojo al Sancocho", Ciudad Bolívar La Paz, 17 – 24 September 2010
ShootOFF – Experimental Videoart Festival Paris – 17-23 October 2009
Sguardi Sonori 2008 Festival of media and time based art -CAM_Casoria – Casoria (Napoli) – 5-30 October 2008
Le Studio Art & You Paris/F – 13-31 October 2007