video feature
Santa Fe / Argentina
self-portrait – a show for Bethlehem – a show for Peace
Rosario / Argentina
404 Festival @ Castagnino Museum
The RRF Project
Santa Fe
In November 2006, Wilfried was invited to attend the digital art festival Gabriel Otero was organising in Rosario, and took the chance to deliver the exhibition "self_//portrait a show for Bethlehem – a show for Peace" to the curator at MACRO – Museum of Contemporary Art (the later venue in 2007) to hand over the exhition material to the MAC in Santa Fe, and in this way it was possible to organise the transport of the digital stuff to Argentina. Today the exhibition is opening at MAC, but Wilfried is unfortunately not able to attend, but one of the the Argentinian participants – Irene Coremberg, whom he had met only a few weeks ago made the travel from Buenos Aires to Rosario – attending on behalf of Wilfried in order to document the show. On the same day in 2004, Wilfried is participating in 404 Festival with "The RRF project" – taking place at the venue "Castagnino Museum", which Wilfried was visting one later in 2005, when he is visting the museum and meeting the organisers of the festival, among them Gina Valenti, while he had a presentation at the National University of Arts and the MACRO – Museum of Contemporary Art Rosario. By handling the selfportrait exhibition in November 2006 to the MACRO he know exactly the exhibtion room for his later show at MACRO in 2007. So, at that time Argentina is like a kind of living room for Wilfried – very familiar, unfortunately, he hadn't the chance to travel to Argentina another time, but he is keeping the good memory of the weeks he was spending in Argentina. It is as if it has been yesterday!
Museum of Contemporary Art Santa Fe – 10 Dec – 30 Jan 2006
About the museum
The Museum of Contemporary Art of the National University of the Litoral, of the city of Santa Fe has a Central House in Boulevar Gálvez 1578 where the address, administrative headquarters, exhibition rooms, works deposit and multipurpose room, equipped with the technological resources necessary for contemporary art updating courses and seminars. It is a museum with particular characteristics in our environment, since it is decentralized, concentrating works in each academic unit, there are 20 MAC headquarters, and forming an organized whole that is the Museum of Contemporary Art.
As a museum institution, it constitutes the only specific reference for contemporary art in the city of Santa Fe and its area of ​​influence. In this way it is the key point from which the artists of the new generation are projected and the already established ones take hold.
The heritage built since 2000, in constant growth, evidences the significance that this museum has for the artistic community of our environment, since most of the works entered into the MAC collection come from donations from local artists, from the area of influence and the rest of the country ..

About - self//portrait - a Show For Bethlehem - a show for Peace
://selfportrait – a show for Bethlehem
is the second media art exhibition project in Bethlehem/Palestine – initiated and curated by Agricola de Cologne, independent curator and director of
The New Museum of Networked Art.
This media art exhibition was initiated and organised on occasion and in the framework of 10th anniversary of the twincityship of the municipalities of Cologne/Germany & Bethlehem/Palestine to be shown first in Bethlehem at Al Kahf Gallery at Bethlehem International Center – 06-30 July 2006.
artvideoKOELN is proud to collaborate afterwards with Casoria Contemporary Art Museum Naples/Italy and the show to be inaugurated on 16 December 2006 as a message of peace to the world on occasion of Christmas, the birth of Jesus Christ in Bethlehem, whereby the clone to be exhibitited wil become a part of the permanent museum collection.
Through its relevance in three world religions, Bethlehem was during more than 2000 years a symbol for peace also beyond, but since some time Bethlehem and the entire Holy Land on the Westbank
is vanishing behind a huge wall as the result of a conflict in Middle East which is threatening world peace since many years.
By being present personally in Palestine after 2005 for the second time in 2006, Agriccola de Cologne and the incorporated artists are showing face through their selfportraits, via the show they artists overcome symbolically this wall which is separating Israel and Palestine, and become messengers of peace this way.
The show does not only transport the message of solidarity, but also the idea of a free and independent culture without borders, the use of New Media technology represents further a symbol for a new era for solving conflicts via communication. So, the exhibition becomes a contribution to peace on earth, there are conflicts in many parts on the globe, there virtual and physical walls everywhere to be overcome. Living in peace is a human right forming the basis for othzer human rights.
://selfportrait – a show for Bethlehem
incorporates about 350 artists and following aspects of New Media presented in physical space – digital prints to be installed in space or on walls, digital video via projections and installations, multi-media based on different technologies and sonic art via display on computer installation, and not to be forgotten, the artists statements via projection and display on monitors which give an idea about the visions of contemporary artists.
Project site
http://self.engad.org/
Project development & design, concept & organisation
copyright © 2006. All rights reserved
All artists works – copyright © by the artists or owners.
–>
Media/Art/Cologne
in cooperation with
VideoChannel – http://videochannel.newmediafest.org
SoundLAB – http://soundlab.newmediafest.org
&
Bethlehem International Center/Palestine
Casoria Contemporary art Museum Naples/Italy
Officyna Art Space Szczecin/Poland
MAC – Museum of Contemporary Art Santa Fe/Argentina
MACRO – Museum of Contemporary Art Rosario/Argentina

The exhibition was initiated in the framework of the twincityship
Cologne-Bethlehem in cooperation with the municipalities of
Cologne & Bethlehem, and the
Society TwinCityship Cologne/Bethlehem
Participants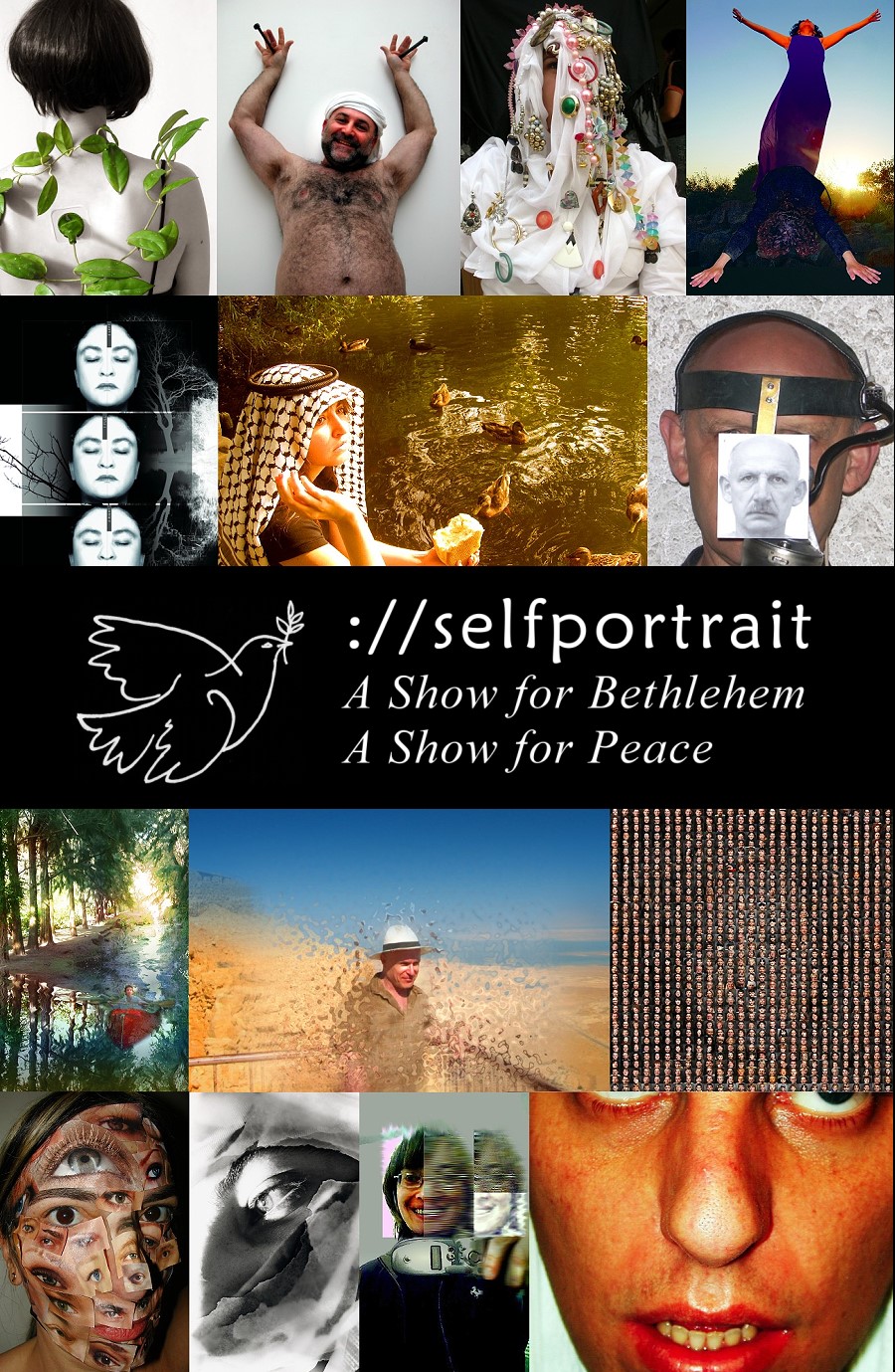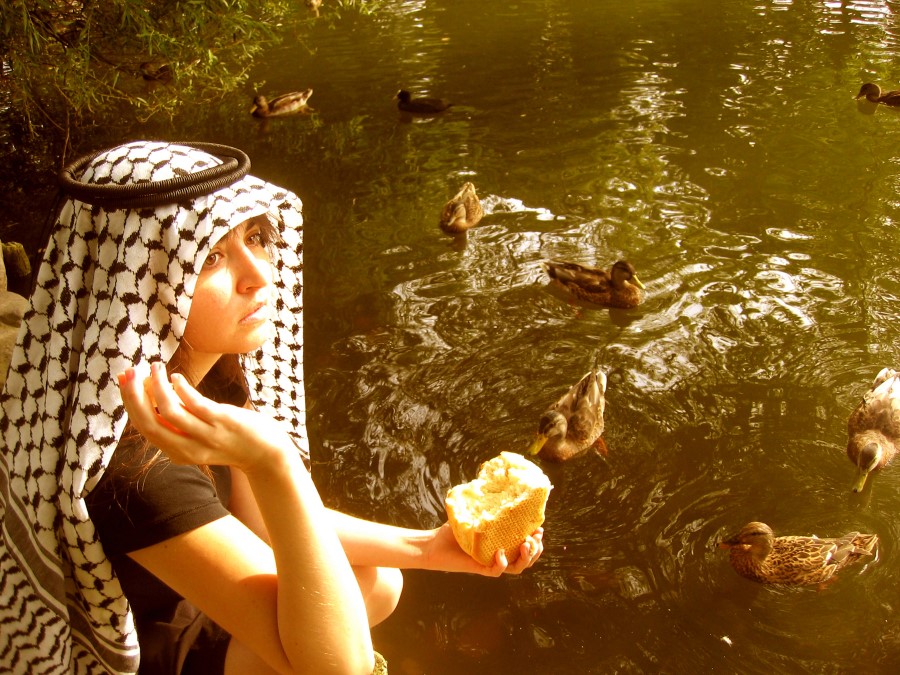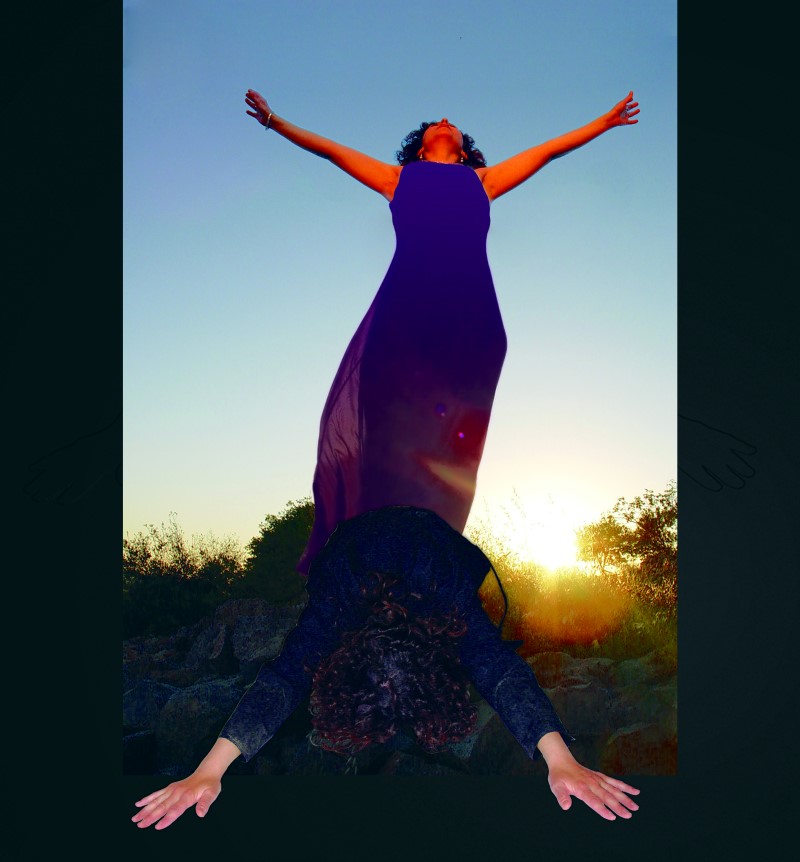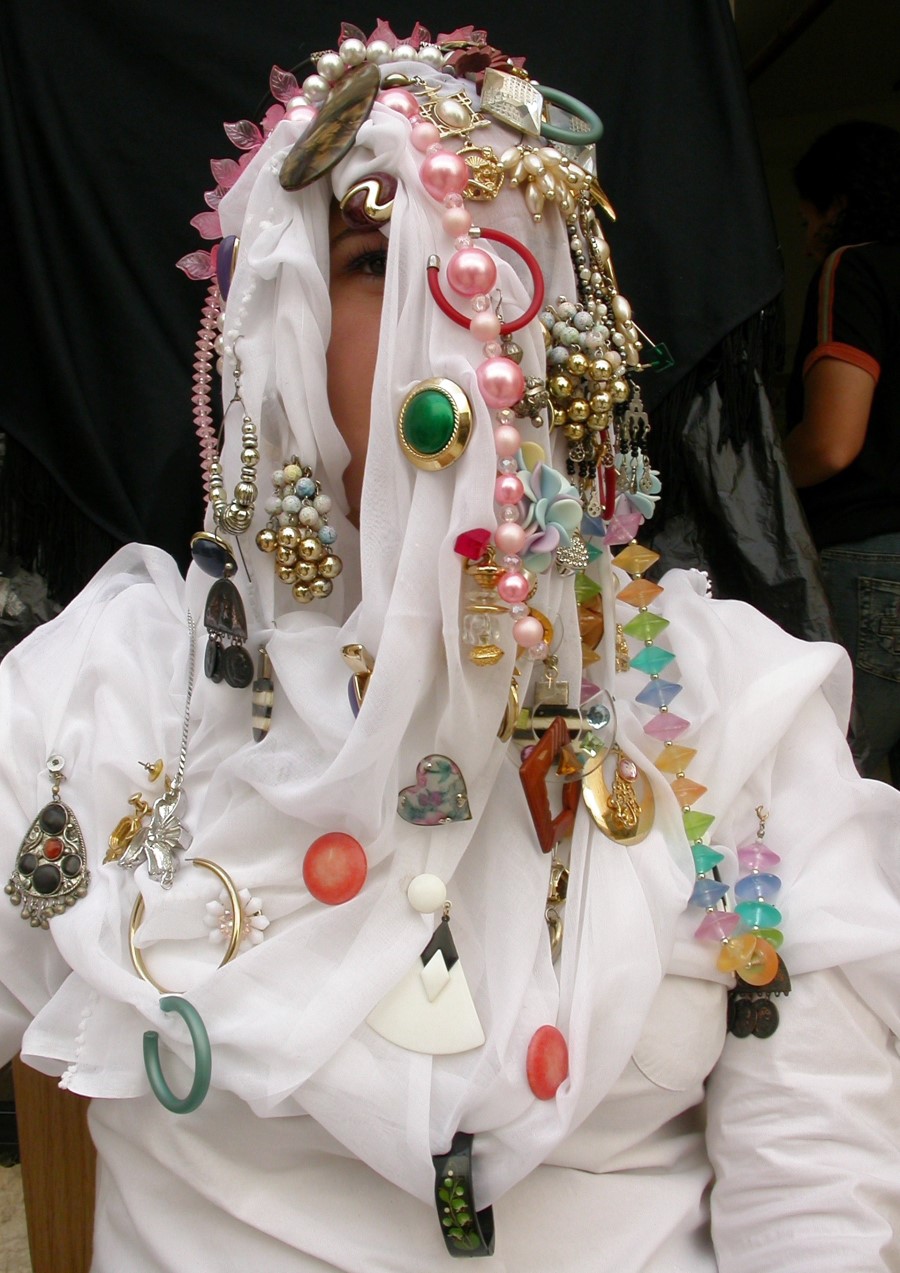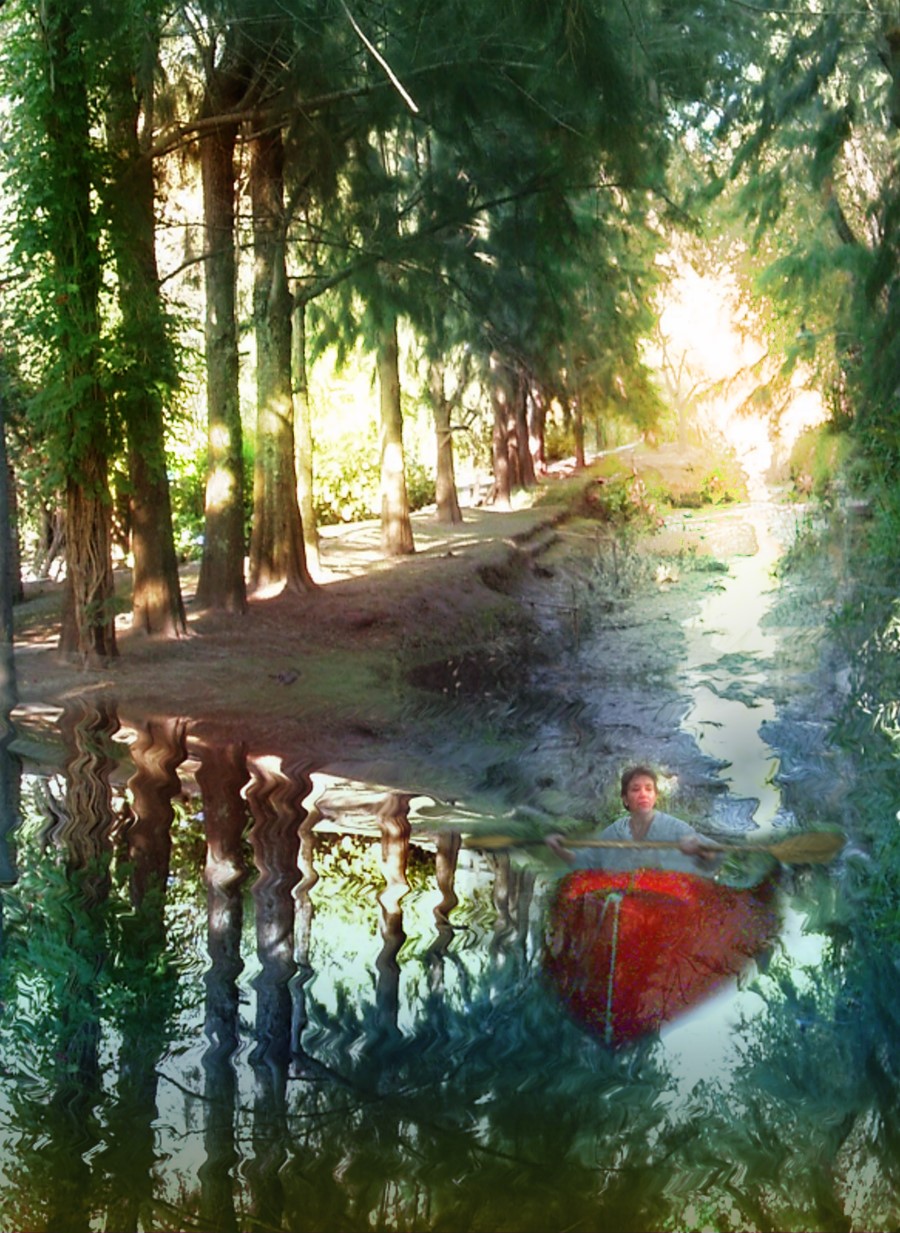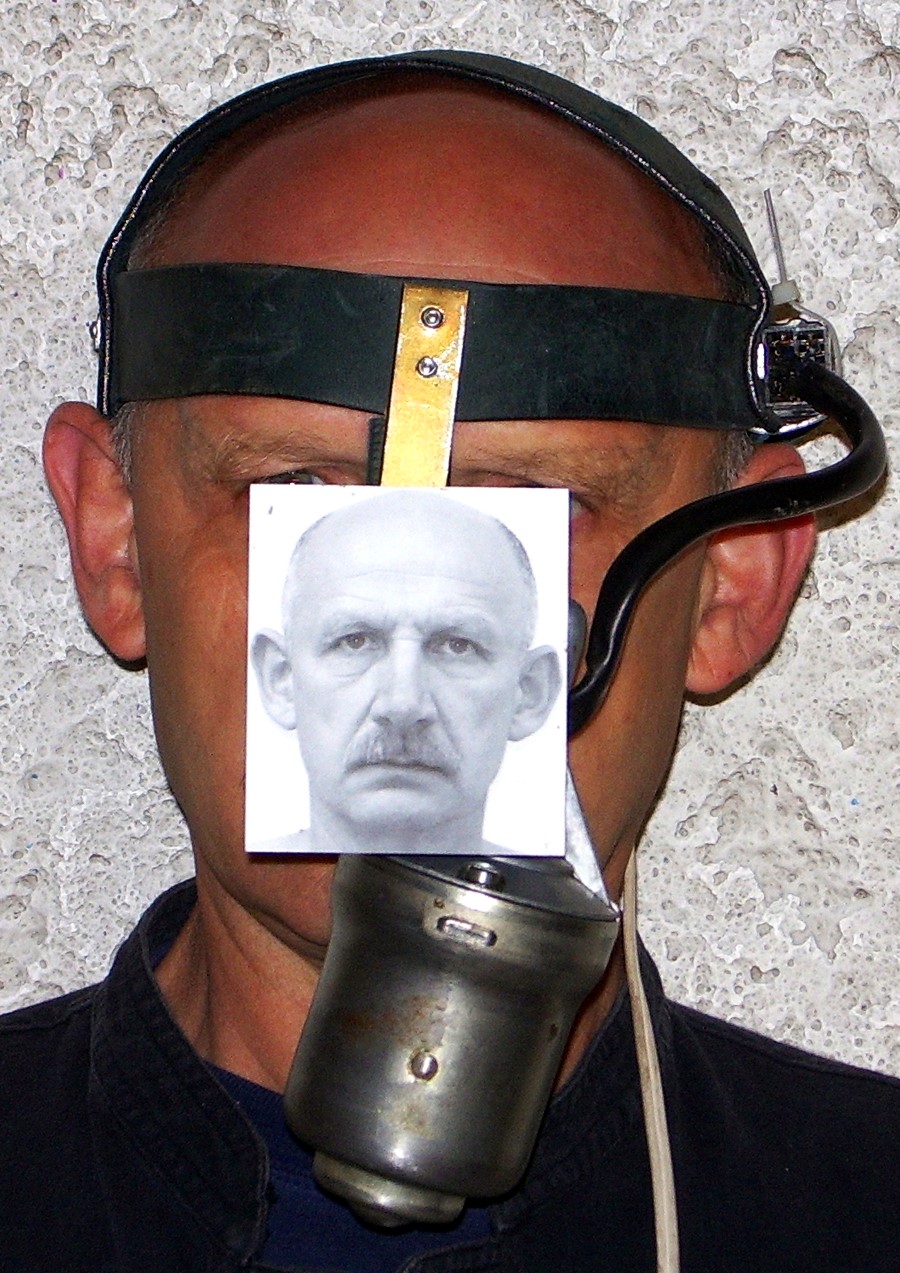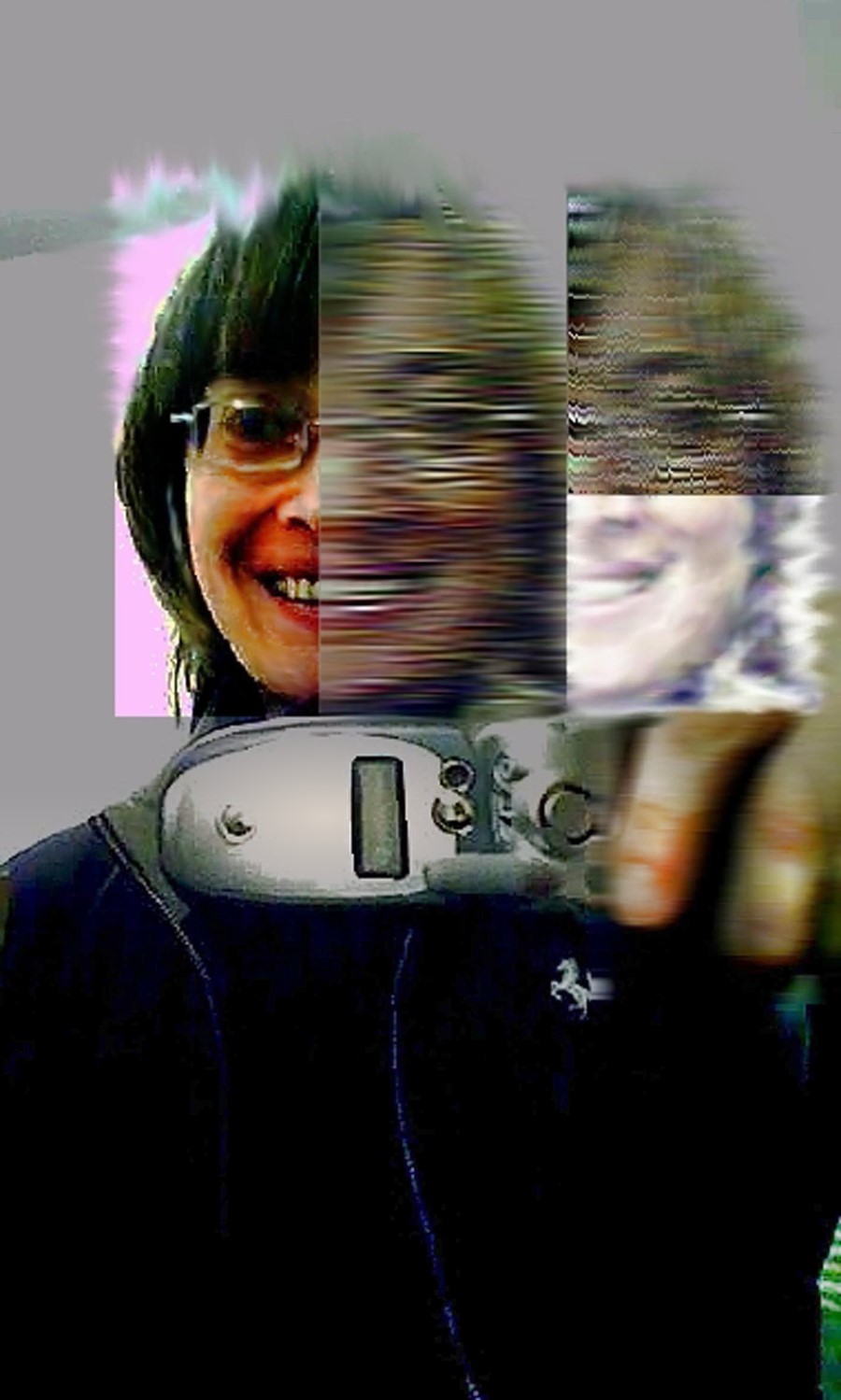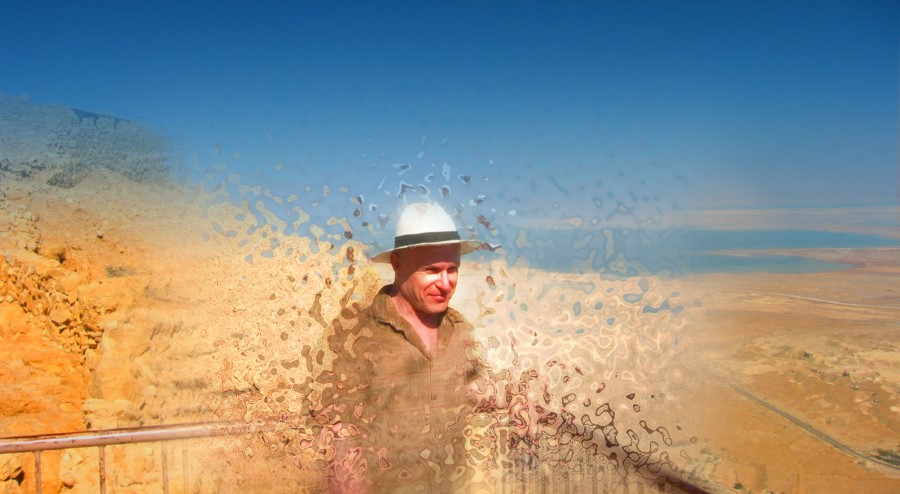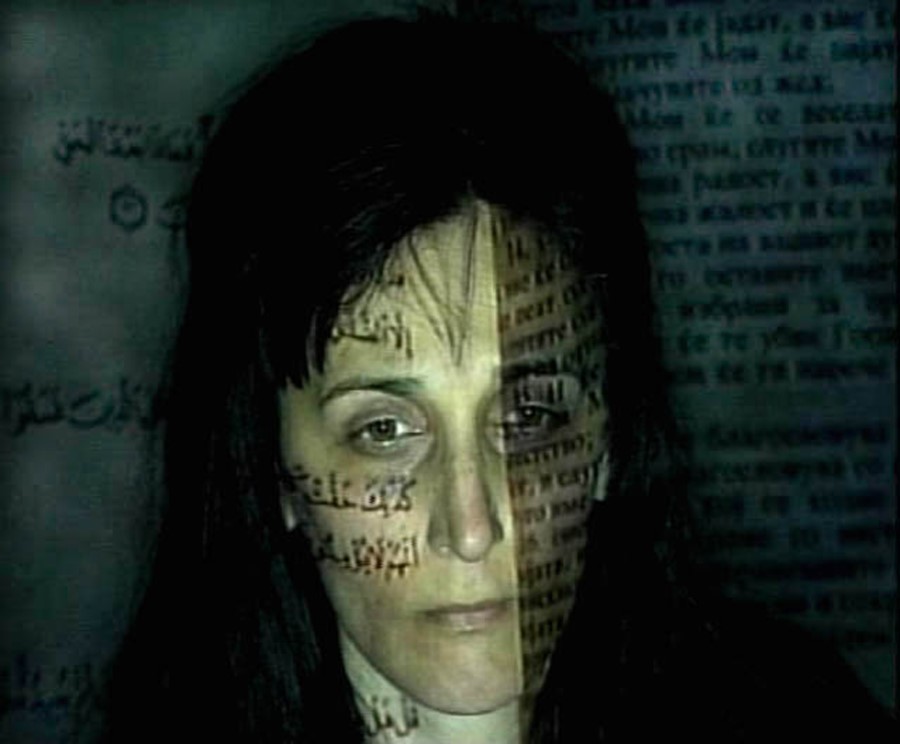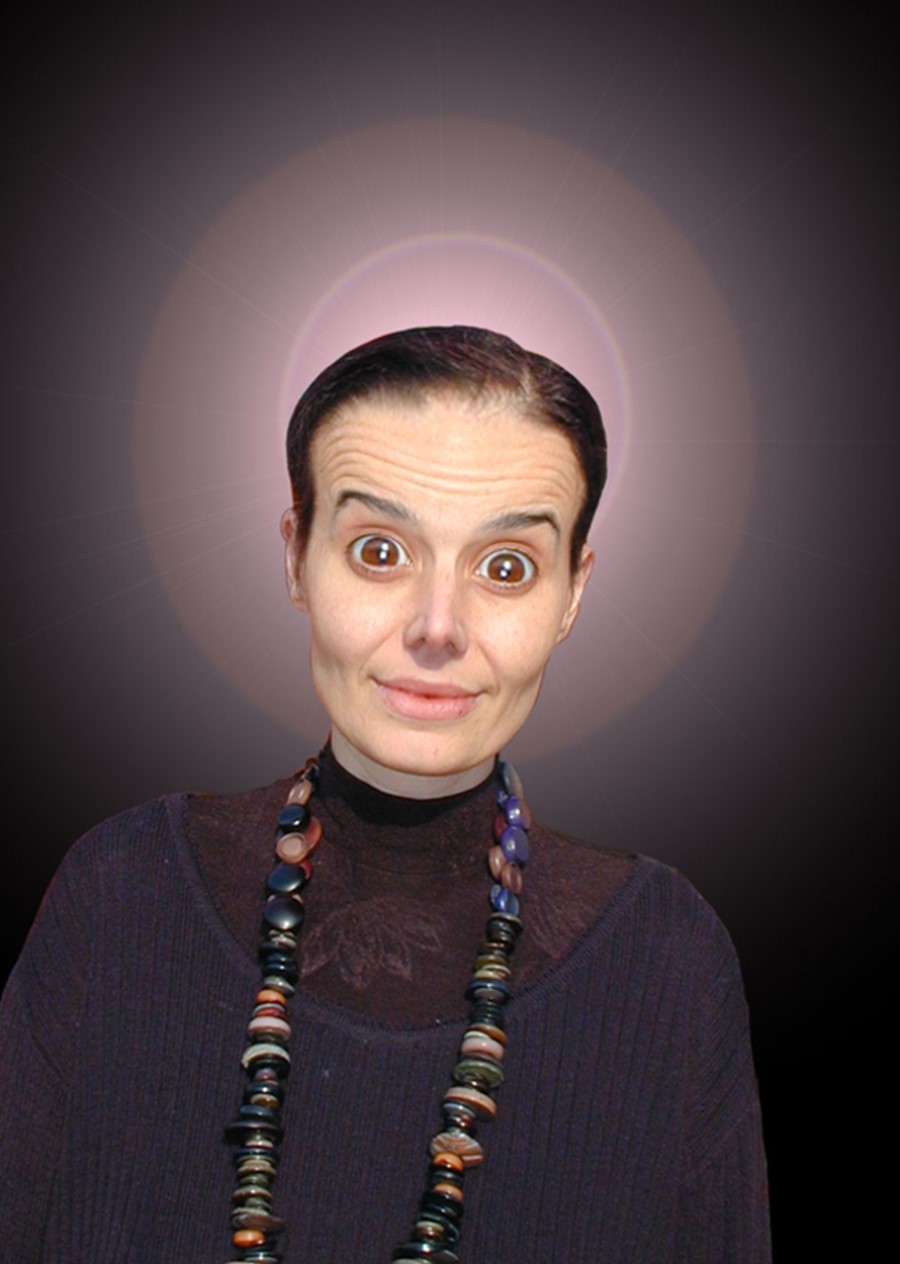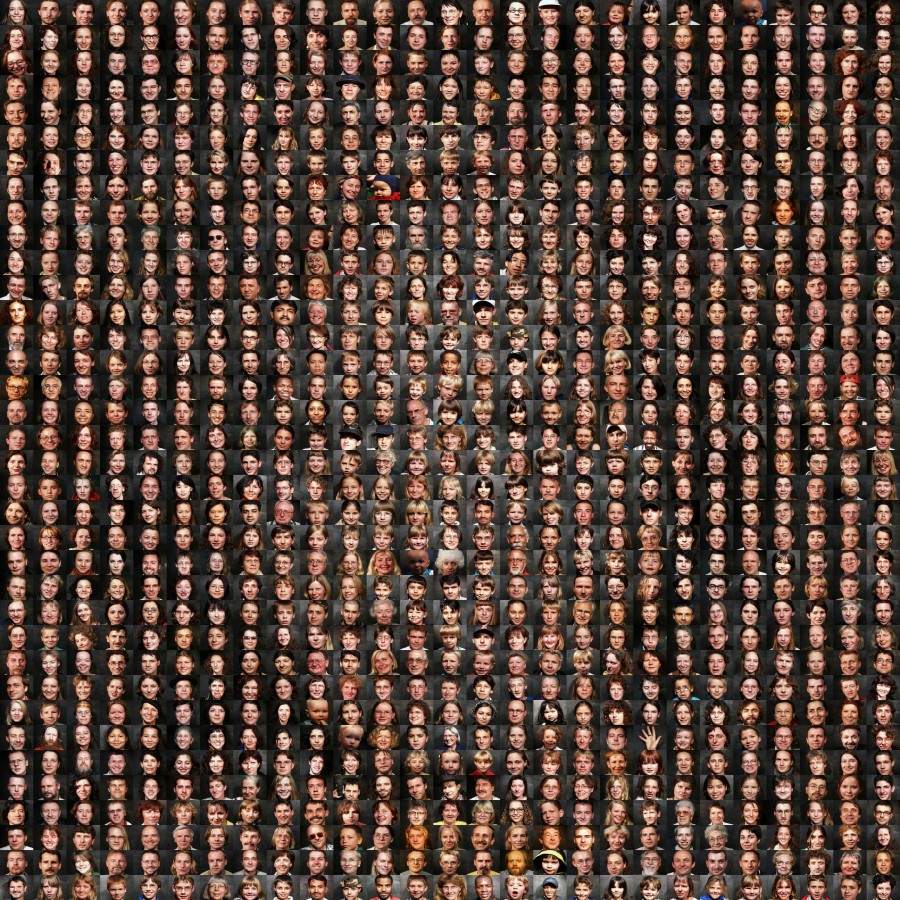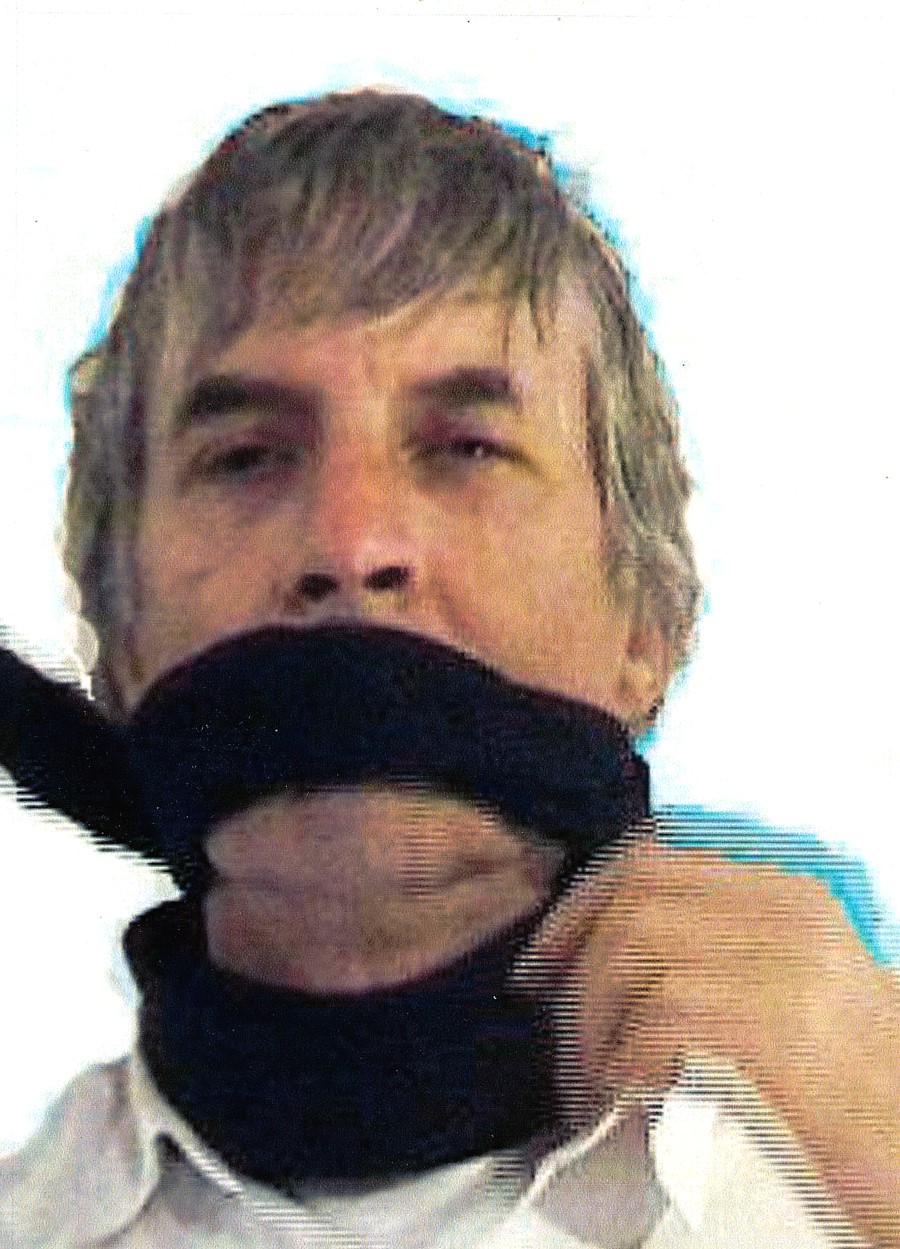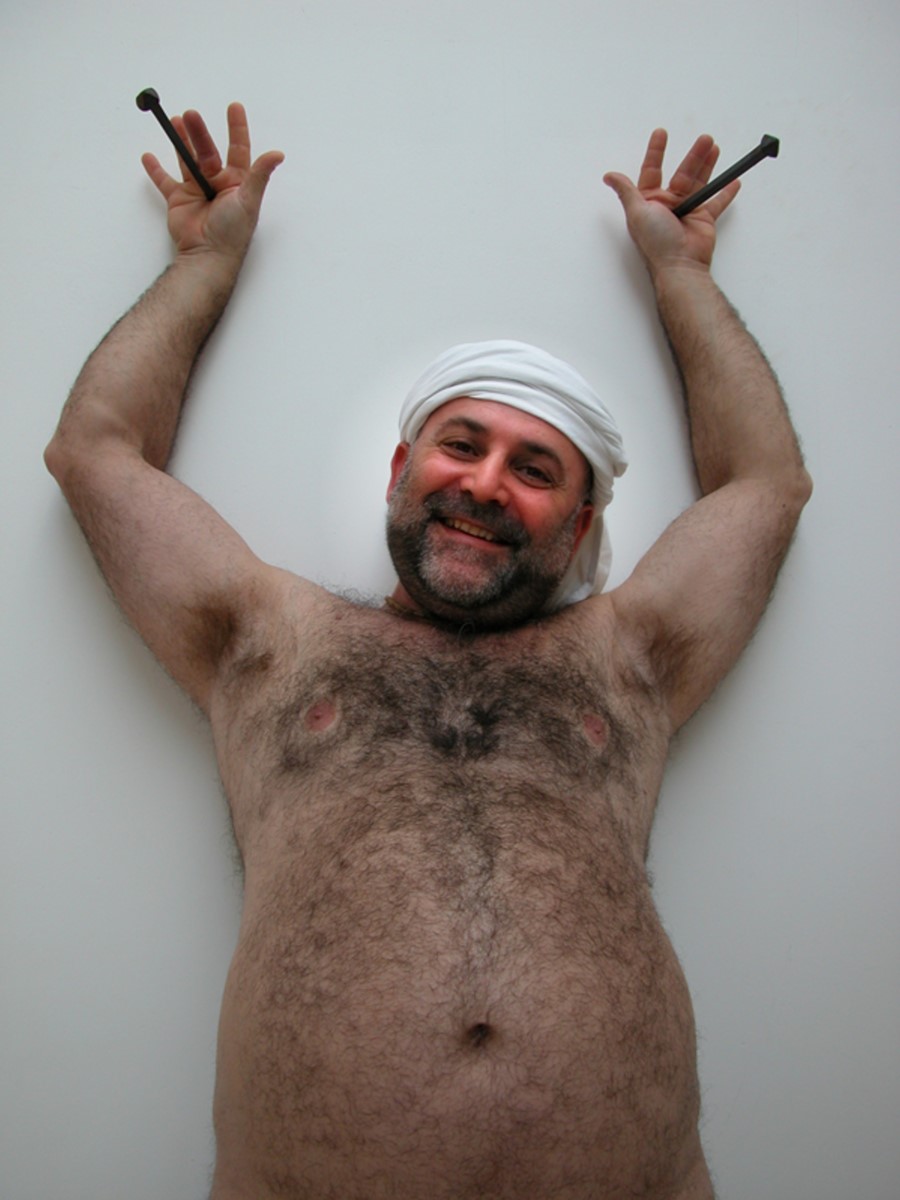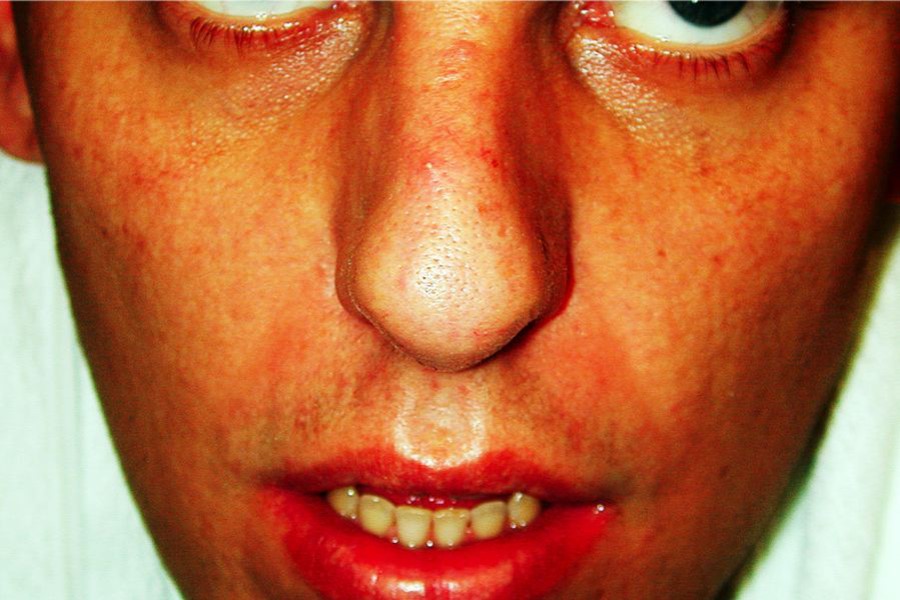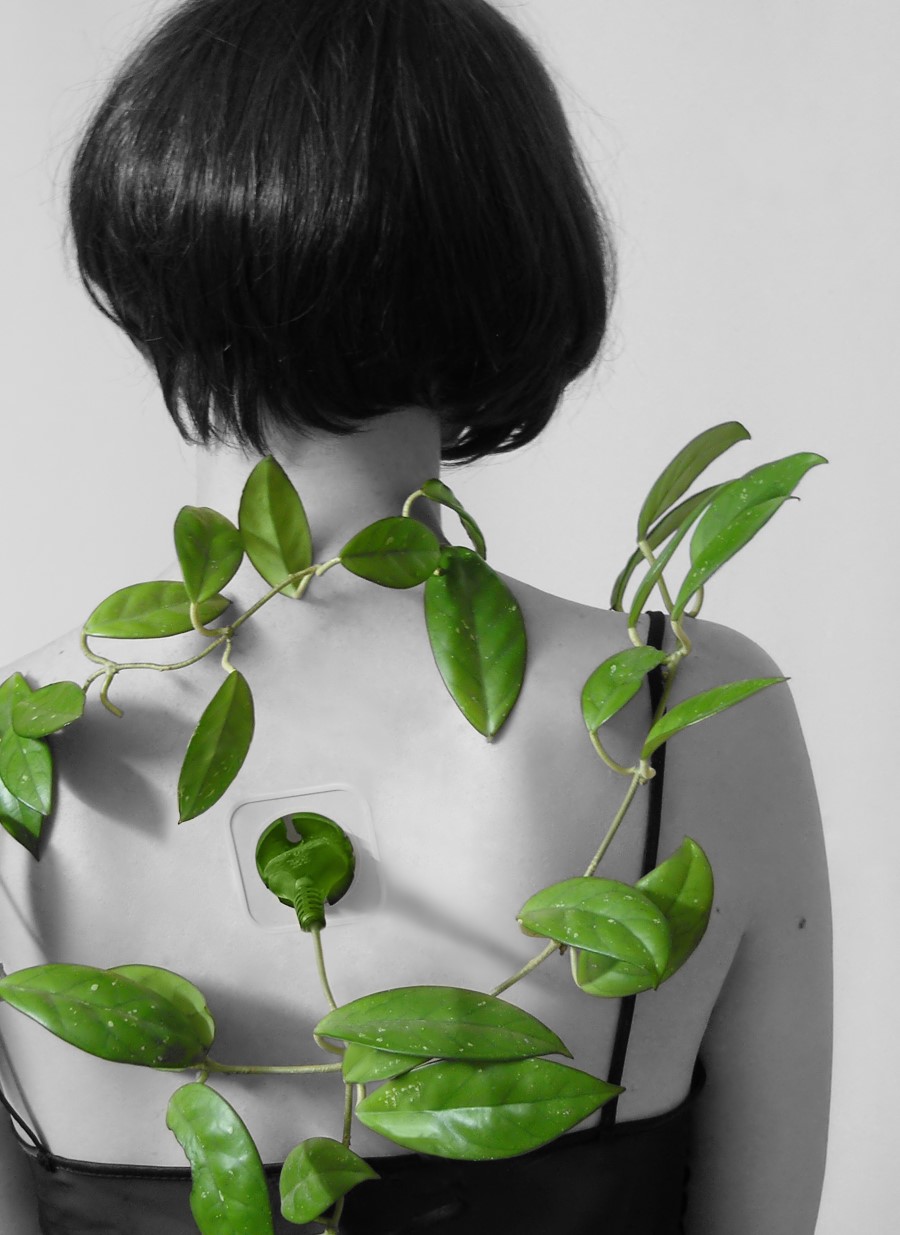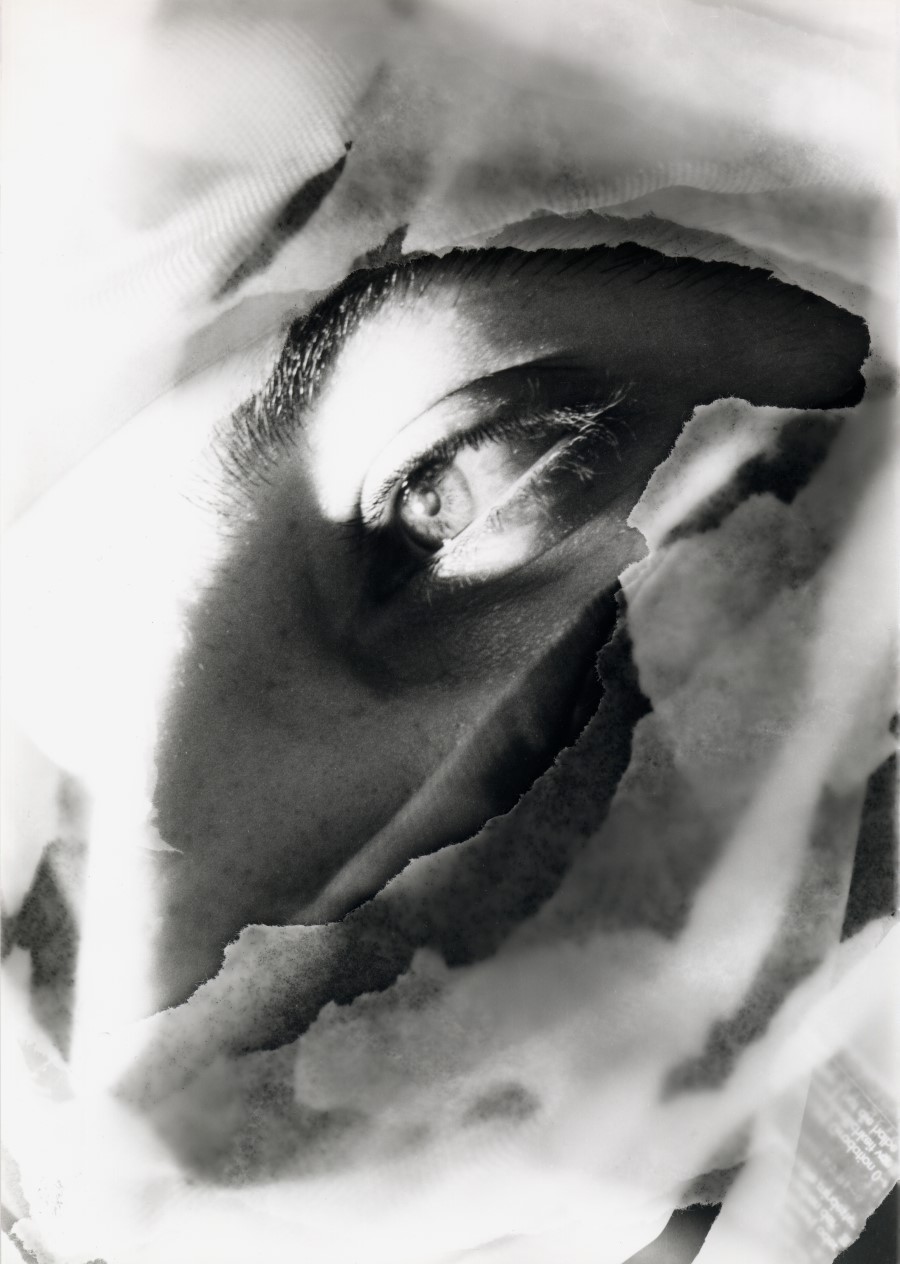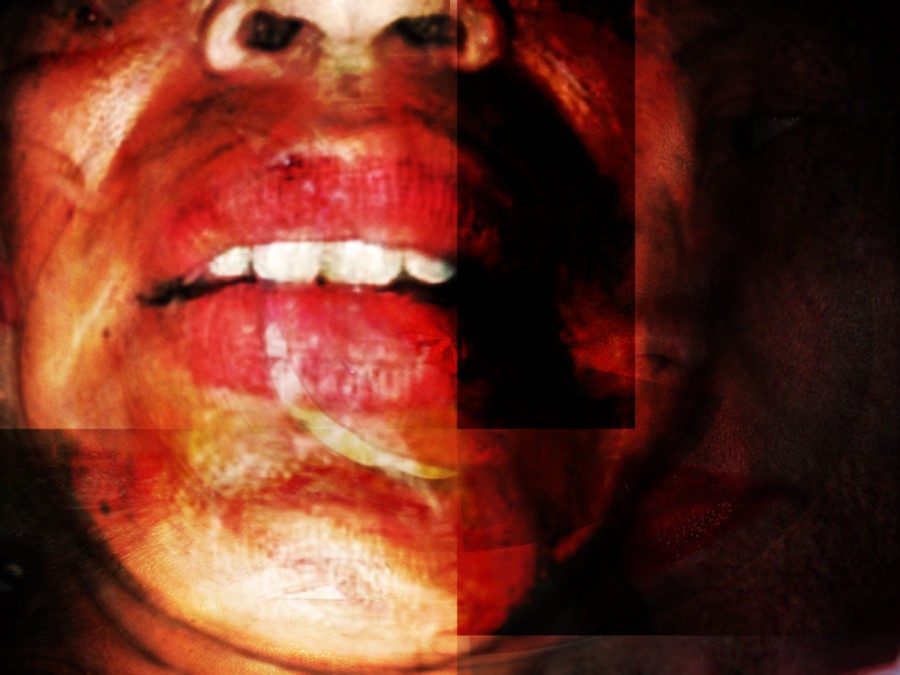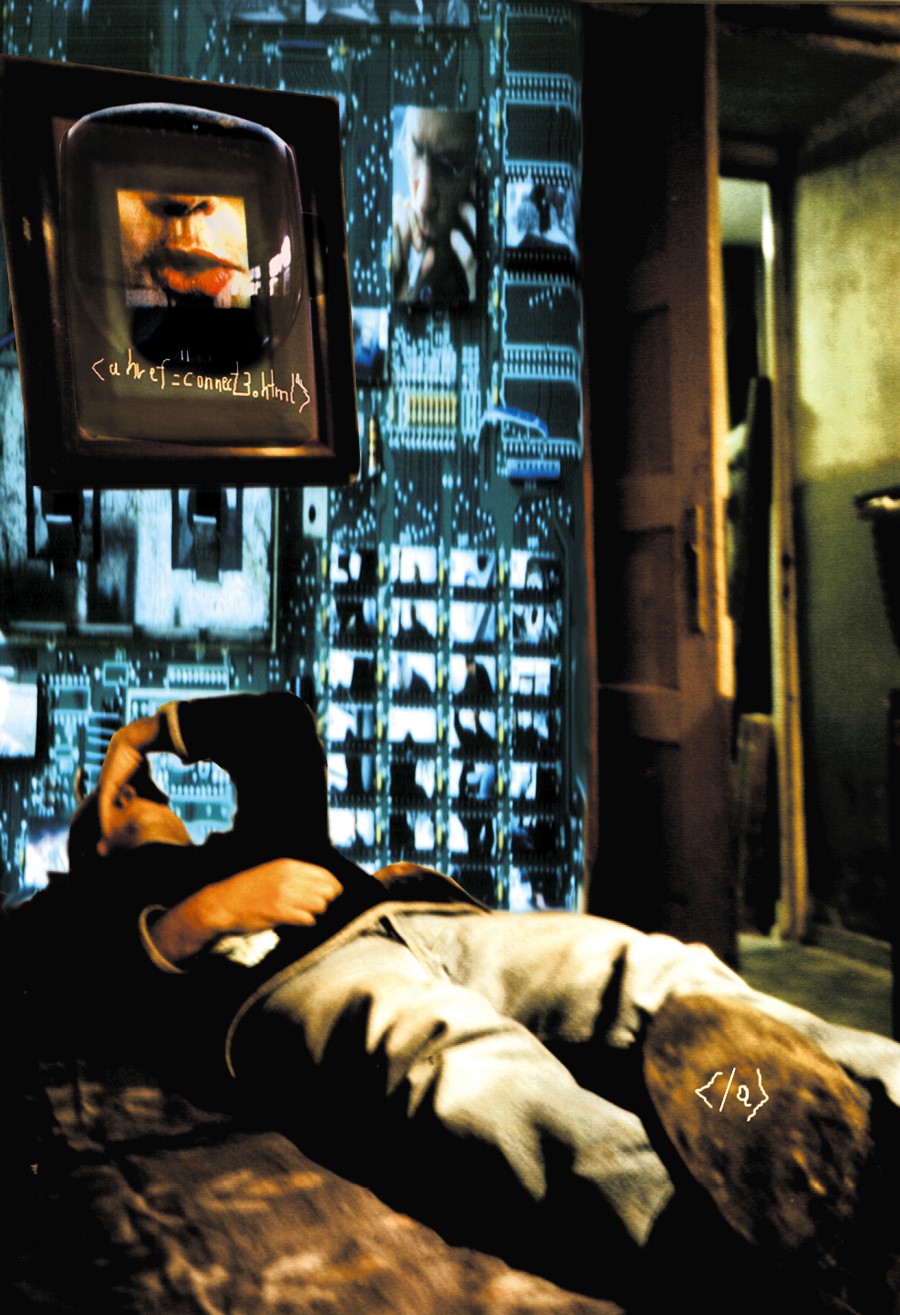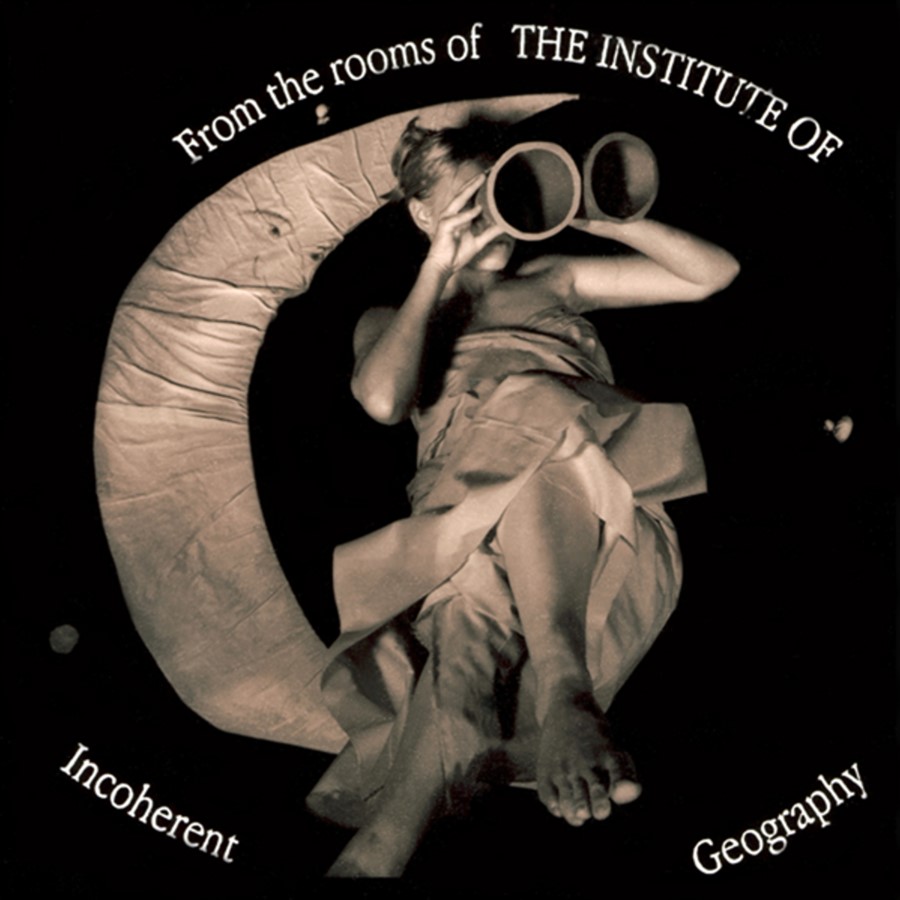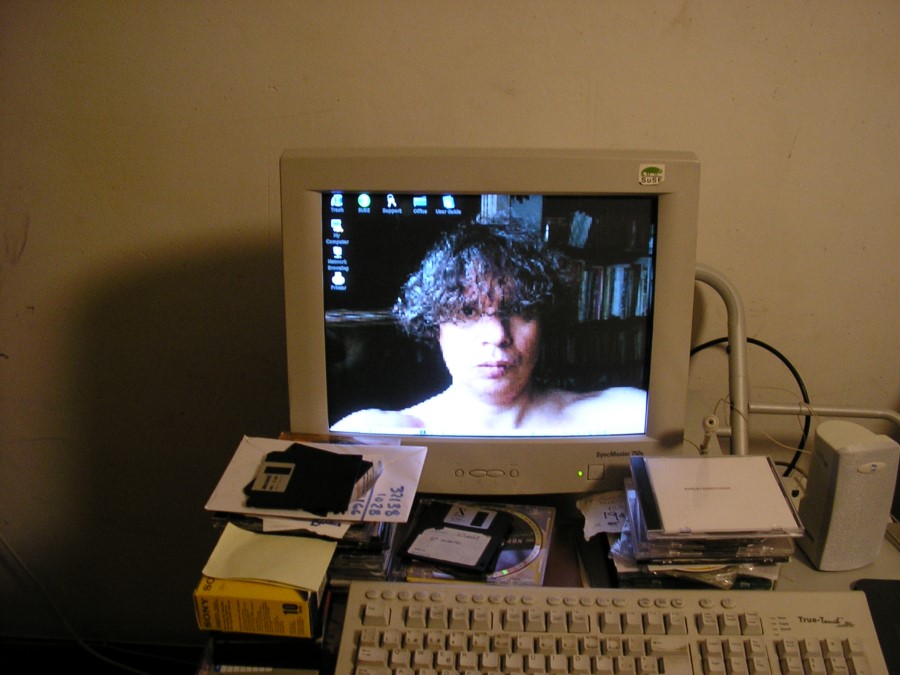 Currently about 360 artists from 30 countries are participating. Please find below the artists names linked with their biography. For viewing the artworks please use the link
.
digital print (51)
on DVD
digtal video (42)

On CD-ROM
multi-media (18)
.
More Soundart
memoryscapes (140)
powered by SoundLAB
Curatorial contribution from Chile by Rainer Krause (Santiago de Chile)
Featuring these Chilenian artists,
Luis Barrie, Claudio Fernandez Sini, Foro de Escritores (FDE), Ensamble Majamama, Radio Ruido, Mario Soro, Andres Torres, Pintor Z
Artists curated by Melody Parker-Carter
Martin Aaserud (Norway) N.B Aldrich,. & Zach Poff, (USA) Martin Stig Andersen, (Denmark) Andreja Andric (Serbia/Italy), Isabel Arevalo (Spain) Mauro Arrighi (Italy) audio_z (Tautvydas Bajarkevicius) (Lithuania) Sara Ayers (USA), Back Ted N-Ted aka Ryan Breen (USA) Jim Barrett aka NaDa BaBa (Sweden) Leandro Barzabal (Argentina) Becoming Animal, Michael Beijer (Netherlands) Kari Besharse (USA) Rich Bitting (USA) Chris Bors (USA) Donald Bousted (UK), BrailleBones (A.Desjardins) (France) Jackie Bruce (Germany) Mira Burt-Wintonick (Canada) Bibi Calderaro (USA), Callanan, Martin John (UK) Chelsea Cargill (UK) Bronwen Casson (Ireland) Gregory Chatonsky (France), David Chesworth / Sonja Leber (USA) Kyong Mee Choi (S.Korea) Catherine Clover (UK) William Fowler Collins (USA), Herve Constant (UK) Luis Coronado (Guatemala) Jessica Curry (USA) Audhild Dahlstrom (Denmark), Markus Decker (Austria) Paul Devens (Belgium) Linda Rae Dornan (USA) Matt Dotson (USA) Dorsey Dunn USA), Jared Dunne /Meloday (USA) Aniruddha Dutta (India) ELICHEINFUNZIONE – Davide Fabbri (Italy) Heloisa Escudero (Brazil/USA), Fernandez Fernand – Michalak Thomas (UK/France) Flow Ir In (USA) Jason Freeman (USA) Federico Fronterrè (Italy), Satoshi FUKUSHIMA (Japan) Lukas Fütterer (Germany) Gintas K (Lithuania) Matthew Giraudeau (UK), Unclejim – Goard, David & Robinson, Rob (UK) Josh Goldman (USA) Suguru Goto (Japan) Scott F.Hall (USA), Dawn Salvia (USA) Francis Heery USA) Volker Hennes (Germany) PAULO HENRIQUE (Brazil) Ronald J.Herrema (UK), Alex Hetherington (UK) Jeremy Hight (USA) John Maxwell Hobbs (USA) Olaf Hochherz (Germany), G.H.Hovagimyan, & Peter Sinclair (USA) hp stonji (Hans Platzgumer &Jens Döring) (Austria) Le Tuan Hung (Vietnam), Yuicho Ito (Japan) Margaret Jameson aka tinydiva (USA) Paul Jamrozy- Satellitic USA) Neil Kaczor (UK) Mikhail Karikis (UK), Juan Kasari aka 80juan80 (Finland ) David Kasdorf (USA) Kazuo Kawasumi (Japan) James Kelly (USA), Alexander Kharkovsky (Russia) Meri von KleinSmid (USA) Panayiotis A. KOKORAS (Greece) Phivos-Angelos Kollias (Greece), Savvy Krajcek (USA) Caroline de Lannoy (UK) Al Larsen (USA) Gregory Lasserre, & Anais met den Ancxt (France), Dario Lazzaretto (Italy) Le Lavatrici Rosse (Italy) Alan Lechusza aka ARCANUM (USA) Sara Lenzi (Italy), Les Riches Douaniers (France) Tsui-Lun Liu (Taiwan) Stephanie Loveless (USA) Emily Lutzker (USA) Raphael Lyon (USA), Matthew MacKisack, USA) Luigi Mastandrea (Italy) Mike McFerron (USA) Mental Youth aka Robert Kroos (USA), Wolfgang Peter Menzel (Sweden) Jenni Meredith (UK) Jeff Morris (USA) Rie Nakajima (Japan) Ailis Ni Riain (Ireland), Sean O'Neill (USA) Mattyo Ostrowski (USA) Stefano Pasquini (Italy) Stefanos Pavlakis (UK) Debra Petrovich (Australia), Michael Pounds (USA) Peter Prautzsch (Germany) Puccini Marco (OTO) + virgilio VJ (Italy) RijN – Walter van Rijn (Netherlands), Neil Rose (USA) Paula Roush (UK) Rovar17 (Hungary) Robert Rudolf (Slowakia) Grit Ruhland (Germany), Khaled Sabsabi (Australia) Luz María Sánchez (Mexico) Janek Schaefer (UK) Debashis Sinha (Canada) Kenji Siratori (Japan), SonicTrain (Koji Kawai, Rui Ogawa, and Kenya Kawaguchi) (Japan) Malte Steiner (Germany) Peter V.Swendsen (USA), tarofonika aka Rick Foot (USA) Jouni Tauriainen (Finland) Jacqueline Then (Singapore) JEFF THOMPSON (USA), Eldad Tsabary (USA) Tetsuya Umeda (Japan) Peter Wadham/ Susannah Brown (USA) Shirley Wegner (USA) Simon Whetham (UK) Duncan Whitley (USA) Jake Whittaker (UK) Shane Wilson aka Deciduous (USA)
My Mission – 100 artists' statements

Daniel Young (USA)
Mr. Robert Montini (USA)
Robin Miller (USA)
Richard Ellis (USA)
David Crawford (USA)
Kristin Calabrese (USA)
Michael Crane (USA)
Lisa Ndejuru (USA)
Doren Garcia (USA)
Seth Thomson (USA)
Alan Sondheim (USA)
C.D. Beltran (USA)
Luckywings (USA)
Lynne Taetzsch (USA)
John Kannenberg (USA)
Scott Becker (USA)
Lois Klassen (USA)
Nathan James (USA)
Jubal Brown (USA)
Natasha Radell (USA)
Jeremy Newman (USA)
Dizzy (USA)
Sarah Browne (USA)
Pace F . Parado (USA)
Mark Wolfe (USA)
Carole Loefler (USA)
Dr. Hugo (Belgium)
Rene Joseph (Belgium)
Eric van Hove (Belgium)
Eva Lewarne (Canada)
Gita Hashemi (Iran/Canada)
Barry Smilie (Canada)
Wendy Lu (Canada)
Graham Thompson (Canada)
Julie Andreyev (Canada)
Ijosé Benin (Canada)
Cyril Duneau (Canada)
Garnet Abrahams (Canada)
Blair Butterfield (UK)
Caterine Daly (UK)
Richard Osborn (UK)
Brian Routh (UK)
Veronica C. Wilkinson UK)
Davon Hlongwane UK)
Luna Nera (UK)
Nigel Petherick (UK)
Maggie Montgomery (UK)
Corina Pia (UK)
Shaukat Khan (UK)
Ann Tracy (UK)
Heather J. Tait (UK)
X Rokeby (UK)

Michael Branthwaite (UK)
Luigia Cardarelli (Italy)
Carla Della Beffa (Italy)
Pino Boresta (Italy)
Alberto Frigo (Italy)
Boel Olsson (Sweden)
Michael Haskett (Sweden)
Peter Svedberg (Sweden)
Eric B. Petersen (Sweden)
Ksenija Kovcevic (Serbia)
GORZO (Serbia)
Zon Sakai (Serbia)
Cecilia Lueza (Italy)
Aynil (Italy)
Domenico Olivero (Italy)
Ida Dominici (Italy)
Roberto Echen (Argentina)
Leandro Katz (Argentina)
Anahi Caceres (Argentina)
Francisco Vidal (Argentina)
Stella Maris Angel Villegas (Argentina)
Cendres Lavy (France)
Xavier Malbreil (France)
Yavier Pehuet (France)
Aikaterini Gregisian (France)
Antonio Alvarado (Spain)
Alvaro Ardévol (Spain)
Klaus W. Eisenlohr (Germany)
Marcello Mercado (Germany)
Sandra Becker (Germany)
Volker Behrend Peters (Germany)
Joern Ebner (UK/Germany)
RAnders (Germany)
Jd.Vd'Aragon Aranita (Hong Kong)
Lee Welch (Ireland)
Harriet Jamesson Pellizari (Austria)
Teo Spiller (Slovenia)
Fabian Giles (Mexico)
mm
Anthony Leland (New Zealand)
gintas K (Lithuania)
Sergeij Jakovlev (Russia)
Igor Ulanosvsky (Israel)
Cezar Lazarescu (Romania)
Clemente Padin (Uruguay)
Andres Yepes (Venezuela)
Miss C. Johnson (South Africa)
Nitin Shroff (Seychelles)
Solveig Kjok (Norway)
Ricardo Mirada Zuniga (Nicaragua/USA)

@ MAC - self//portrait - a Show For Bethlehem - a show for Peace
On 10 December 2006, ://selfportrait – a show for Bethlehem – a show for Peace will be opened at
MAC – Museo de Arte Contemporaneo Santa Fe/Argentina
as the first of a series of venues in Argentina 2006/2007, duration until 28 January 2007.
—-> poster –> download as PDF
—-> banner
—-> invitation cards
Museo de Arte Contemporáneo (Museum of Contemporary Art) –
Universidad Nacional del Litoral
The M.A.C starts up in the Universidad Nacional del Litoral because of the great amount of works of art accumulated during its 80 years. It had not been an appropriate record of that works and it was necessary to protect and safeguard them since they constituted a solid patrimony.
That is why in February 2000 a project is presented and it is started an inventory of the works of art that were already patrimony of the U.N.L (Universidad Nacional del Litoral). A resolution of the Consejo Superior approved the creation of the Museo de Arte Contemporáneo dated July 27th and it was formally and publicly inaugurated on December 4th, 2000; at which time the museum had 93 works of art in its patrimony.
The M.A.C was born as the only space in its gender, accompanying the cultural activity of our city and promoting its own activities. During its first stage, an administrative headquarter and a storage for the works of art is settled in the building of the Foro Cultural Universitario and the Dirección de Cultura de la Universidad. The first M.A.C's exposition galleries were carried out in different schools and other buildings of the University.
The headquarter of the M.A.C was inaugurated on April 23rd, 2004 along with the Luis Felipe Noé's showing "Figuraciones y Fulguraciones". The M.A.C's building was donated to the University on March 18th, 2003 by a private institution. The building restoration works lasted nearly a year.
By the time of inauguration, the M.A.C had a patrimony of more than 300 works of art form artists of our region, our country and also of foreign countries. Nowadays, the M.A.C has more than 450 works of art in its patrimony. This increase is due to the generosity of the artists that accompanied the labour and the enrichment of the M.A.C's patrimony by means of their donations.
The works of art that constitute the M.A.C's patrimony are prints that belong to a urban area which embraces social, cultural and historic values; they are registers of our own memory that we should protect. Although most of this patrimony is intangible and most of its authors are not among us any more, we have their works of art which are tangible and represent us.
Likewise, we also want to express all the generating strength that we have always promoted, making this museum a place that embraces the complexity of the socio-cultural construction, with a broad look, functioning as a dynamic stimulus capable of realizing the present artistic dimension.
Since the creation of M.A.C, and in these five-year-activity, we aim to open a new museum space, in a context that gives it sense, that consolidate the link with the community: its legitimate heiress.
.


.
Spanish version:
Museo de Arte Contemporáneo de la Universidad Nacional del Litoral
El MAC surge en la Universidad Nacional del Litoral a partir de la gran cantidad de obras de arte acumuladas en sus más de 80 años, de las que no había un registro apropiado y a las cuales era necesario proteger y resguardar, ya que constituían un sólido patrimonio.
Así fue que, en febrero de 2000, se presenta el proyecto y se comienza con el relevamiento e inventario de las obras que ya eran patrimonio de la UNL, aprobándose, por resolución del Consejo Superior, la creación del Museo de Arte Contemporáneo en fecha 27 de julio y produciéndose su inauguración formal y pública el día 4 de diciembre de 2000, contando en ese momento con 93 obras patrimoniales.
El MAC nace como un espacio único en su género, acompañando la actividad cultural de nuestra ciudad y promoviendo actividades propias. En su primera etapa, se instala con su sede administrativa y su depósito de obras en el edificio del Foro Cultural Universitario, donde también funciona la Dirección de Cultura de la Universidad. Sus primeras galerías de exposición fueron los espacios compartidos con el Foro Cultural y su Biblioteca "José Gálvez", la Radio de la UNL (LT 10) y las distintas unidades académicas, donde las actividades propias de cada lugar se dejaron invadir por las artes visuales en una convivencia activa y participativa.
El 23 de abril del año 2004, con la muestra "Figuraciones y Fulguraciones" del artista Luis Felipe Noé, se inaugura la Sede Central del MAC, luego de la intensa gestión llevada a cabo durante el año 2002 para lograr materializar la donación del inmueble, que fuera cedido a la universidad el día 18 de marzo de 2003 por una institución privada, y una vez finalizados los trabajos de restauración edilicia, realizados durante el año 2003. La novedad que impone el MAC en el área museística es "la descentralización", característica particular de este museo, con su Casa Central y sus 19 Sedes, que no solo abarca a la ciudad de Santa Fe, sino que amplía su campo de acción en Esperanza y Reconquista.
Para el momento de la inauguración de su Sede Central, el MAC contaba ya con un patrimonio de más de 300 obras de artistas de nuestro medio, del país y del exterior. Actualmente, las mismas alcanzan las 450. Este incremento fue posible en buena medida gracias a la generosidad de los artistas que han acompañado el trabajo y han enriquecido el patrimonio del MAC a través de sus donaciones.
Las obras que constituyen el patrimonio del MAC son huellas pertenecientes a un tejido urbano que abarca valores sociales, culturales e históricos; son registros de nuestra propia memoria que debemos proteger. Si bien parte de este patrimonio es intangible y muchos de los autores ya no están, tenemos sus obras, que sí son tangibles y nos representan.
Asimismo, también aspiramos a expresar toda la fuerza generadora que desde aquí siempre promovimos, haciendo de este museo un lugar que albergue la complejidad de la construcción socio-cultural, con una mirada amplia, funcionando como impulsor dinámico, capaz de captar la dimensión artística actual.
A partir de la creación del MAC, y en estos cinco años de actividad, apuntamos a la apertura de un nuevo espacio museístico, en un contexto que le dé sentido, que consolide el vínculo con la comunidad: su legítima heredera.
http://self.engad.org/
Rosario
Castagnino Museum Rosario/Argentina – 7-12 December 2004
About the museum
The Castagnino museum was inaugurated on December 7, 1937, arising from a collaboration between the municipal government and private initiative.
The building, donated to the city by Rosa Tiscornia de Castagnino in memory of her son Juan Bautista, an art collector of the early 20th century, consists of 31 exhibition rooms, auditorium, library, shop, restoration facilities, conservation deposits of works and services for the public. The building designed by the architects Hilarión Hernández Larguía and Juan Manuel Newton was at the forefront of the museums of their time and is one of the most important artistic institutions in Argentina both for its heritage and for the projection of its activities.
The Castagnino has works that have been collected for more than 70 years and growing. Paintings, sculptures, engravings, European pieces from various periods, installations, photographs, make up the Castagnino + macro collection. The exhibitions that are held periodically include, in addition to the entire collection, works and retrospectives of invited artists, in consideration of the museum's curatorial criteria.
The institution emphasizes the documentation and cataloging of works, the promotion of art and the incorporation of contemporary Argentine works from the most diverse regions, through a program designed for this purpose, whose main nutrient flow comes from the contemporary art space, its headquarters the Macro.
The RRF Project - general concept

[R][R][F] 200x —>XP
An independent cultural production in progress —>
The project was initiated in October 2003 in order to start in March 2004 the realisation of the global network by presenting [R][R][F] 2004 –>XP at Museum of Contemporary Art Bucaresti/Romania, Bergen Electronic Arts Center Bergen/Norway and New Media Art Festival Bangkok/Thailand and later at different places around the globe and starting a variety of associated processes developing and running during 2005 as [R][R][F]2005—>XP, as [R][R][F]2006—>XP in 2006 etc.
[R][R][F] 200x —>XP is an experimental New Media art project created and developed by media artist and New Media curator Agricola de Cologne which he is developing and organising completely online. [R][R][F] 200x–>XP includes a variety of online and offline components
The basic subject –>"Memory and Identity"
The basic operating aspect –>"networking as artworking".
The basic presentation aspect –>physical installation – the exchange/combination of virtual and physical space.
Due to its complexity, [R][R][F] 200x —>XP is constructed of two parts, a low tech administrative body which contains all relevant project related information in a textual form, and an high tech artistic body based on an interface developed in Flash. Both together form the art work to be transported or distributed via the Internet. The artistic body includes all art related components which may come from most different sources.
The interface of the artistic body refers to the human brain and its complex networking structures by visualizing them in different ways. The essential nodes of connection are reduced to some basic sections , named: "Memory Channels". Each of these "Memory Channels" (currently eight) is focussing on different aspects of "memory and identity" – the main subject of [R][R][F] 200x –>XP – and may carry some sub-sections as well, modules which contain specific project environments or individual art works.
[R][R][F] 200x –>XP is an interactive environment. Both, the dynamic of the project becomes perceivable and the actual art work comes up only through the activity of at least one single user. But it is not only the activity of using a mouse or keyboard for exploring this net based art environment, but as the result of it the activity which is provoked by using the senses and initiating processes through associating.
In this way, [R][R][F] 200x–>XP does not represent a complete art work, but Internet specific as it is, the project is ongoing. Corresponding to the collage principle the brain is using for its associative system, the project represents rather a framework for options to start processes. By following them, the actual art work can take shape in most individual ways, in a kind of dynamic virtual sculpture, a kind of hyper-dimensional collage or patchwork.
The composition of the work is as simple and simultaneously as complex as it can be. Agricola de Cologne holds the position of a creator who is building an Universe of hisown in which most different networking instances are acting. He is creating a specific system, which is based on filtering, associating and linking on different level, starting from his personal view based on specific filters, then by inviting curators, who select artists of their choice, the next filtering and networking level is installed,. The artists who are selected via curating form the next following level. As they may come from different cultural, religious, political and social backgrounds and more than 45 countries on the globe, they are installing a complex filtering system of their own via the artworks and the specific view the art work is based on. Each included art work has and gets a very special meaning in this networking context.
The active user anywhere on the globe, finally, forms another level by contributing his personal filtering system via associating and reflecting, it is him who is initiating actively processes which lead finally to his personal art work.
The term "global" has a fundamental meaning in many concerns, not only related to the global aspect in terms of this Universe the creator is building, but even more to the networking structure the creator is installing in the global context of this "one" world we all are living in, by inviting/involving/incorporating physical networking instances as curators, artists, institutions, organisations etc, which can form the basis for external/affiliated local networks consisting optionally again of a variety of virtual and physical components, but also in the sense of distributing the specific project contents which may have again complex relations to the term "global".
Without the existence and the rapid developments of the new (and above all affordable) communicating technologies and the virtual environment of the Internet, which allows communicating in real time to any place on the globe, a project like [R][R][F] 200x –>XP would have never been started .Agricola de Cologne is using these technologies in most different ways according their rules –>the Internet as a whole not only as a database, but as an environment for creating art, for distributing net based art in its various forms and in this way the specific content of his project via the net in real time to any part on the globe.
Thus, "networking" in terms of " artworking" is not reduced to a certain aspect of artistic creating in which several artists work on a common project under mutual influence and inspiration, but includes all possibible elements and their mutual relation and dependence the actively involved networking instances are producing .
Networking is a specific form of communicating, and communicating as such forms the fundament of the project, in general. Consequently, an essential part of the project consist of components which may become visible only as the result of a communicating process, but are actually acting entirely in the background , as the communicating between the physical networking instances which keep the project running.
The exchange/communication between physical and virtual space has a specific relevance. One main goal of [R][R][F] 200x–>XP represents its installation/presentation in physical space at locations in most different parts on the globe, whereby [R][R][F]200x —>XP does not provide any physical component, but exclusively its art related contents distributed via the Internet. Each single physical installation represents an unique action, not only due to the different conditions space and the dimension the technical equipment may have, but also to the inclusion of new aspects and components in this continuously expanding project environment.
[R][R][F] 200x —>XP is an open system, not in the sense of "open source", but, independently from any restricting ideology, it is open for all developments which might come .
Agricola de Cologne shows himself as a universal instance which incorporates most different functions in one single person, in first place the artist, but also the programmer & multi-media developer of its content, the creator of an universe of itsown, a director of a virtual institution, the chief –curator who curates curators, the curator who curates artist and contents, the co-ordinator and organiser of virtual and physical events, initiator and central networking instance withing the entire networking structure, but rather as a "primus inter pares" than in an hierarchic sense.
The RRF Project artists
The RRF Project -[Remembering][Repressing][Forgetting] participating artists
100 (The RRF Project) (((controller-band (Germany), 8gg (Beijing /China), A.Andric & I.Vasiljev (Serbia), Abinadi Meza (USA), Adam Beebe-Infanticide (USA), Adam Nash (Australia), Adam Overton (USA), Adam Willets (New Zealand), AGGTELEK (Spain), Agricola de Cologne (Germany), AL (France), Alan Sondheim USA), Aldo Peredo (Chile), Alejandra Perez Nunez (aka Elpueblodechina)(Argentina), Alejandro Delgado (Philippines), ALEJANDRO GOMEZ TOLOSA (Argentina), Alejandro Jaimes-Larrarte (Venezuela), Alessandro Orlandi (Italy), Alex Dragulescu (Romania), Alex Riviera (Peru/USA), Alexander John Castro II (Philippines), Alexander Kharkovsky (Russia), Alexey Tschebykin (Russia), Alfred Anton Po (Philippines), Alfred Mark Trajeco (Philippines), Alfredo Ramírez Castruita (Philippines), Alice Arnold (USA), Alicia Partnoy (USA), Alicia Porcel de Peralta (Philippines), Alison Chung-Yan (Canada), Alison Cole (USA), Alvaro Ardevol (Spain), Amanda Earl (Australia), Amiel Lapuebla (Philippines), Anahi Caceres (Argentina), Anatoly Belov (Bulgaria), Andamio Contiguo (Argentina), André Austvoll (Norway), Andre Vallias (Brazil), Andre Zogholy (Austria), Andrea Ferrari, Fiorella Nicosia, Polytimi Patapi (Italy), Andrea Polli (USA), Andreas Genz (Austria), Andreja Andric (Italy), Andres Ingoglia (USA), Andres Yepes (Venezuela), Andrew François (Australia), Andy Cox (USA), Andy Deck (USA), Anna Friz and Annabelle Chvostek (Canada), Anna Teresa Cabardo (Philippines), Anne Bray and Molly Cleator (USA), Annie Abrahams & Jan de Weille (France), anonymous, Antoine Schmitt (France), Antonia Valero (Spain), Antonio Alvarado (Spain), Antonio Sassu (Italy) – Antony Milton (New Zealand), Antti Sakari-Saario (Finland), Archie Yumul (Philippines), Arie van Schutterhoef (NL), ARM with John Hegre (Norway), Arne Rygg (Norway), Arthur X. Doyle (Ireland), Astrêe Galbiatta (France), Atanas Djonov (Australia), audible3 (New Zealand), Austin Camilleri (Malta), Avi Rosen (Israel), Babel (Canada), Babis Venetopoulos (Greece), Bang-Geul Han (South Korea), Barry Smylie (Canada), Bastard Pop (Germany), Beat Suter and René Bauer (Switzerland), Beatriz Caravaggio (Spain), Beeoff (Sweden), Benjamin B. Kinsley (Australia), Big Orange (Germany), Bill Berry, Mark Palmer (USA), Bjørn Wangen (Sweden), Bluescreen, Cendres Lavy, BNC, Jörg Ritter (Germany), Borras Michael (France), Brian Goeltzenleuchter, Brian Judy (USA), Brian Oliver (USA), brocolis VHS (Brazil), Brody Condon (USA), Brook A Knight (USA)
100 Bruce Eves (USA), Bruce Petty (Australia), Bulent Bas (Turkey), Burak Bedenlier (Turkey), C6.org (USA), Caitlin Berrigan (USA), Calin Dan (Romania), Calin Man (Romania), Camilla Tabagan, (Philippines), Carl Priestly (UK), Carla Della Beffa (Italy), Carlito Amalla (Philippines), Carlo Ahillion (Philippines), CARLO FATIGONI (Italy), Carlos Ruiz-Valarino (Purto Rico), Carmen Pezido (Argentina), Caroline de Lannoy (UK), Carrie Gates (Canada), Casaluce/Geiger (Italy), Cassia Kallenah (Brazil), Catalin Rulea (Romania), Caterina Davinio (Italy) , Catherine Clover (USA), Catherine Rose Lasam (Philippines), Cecilia Lundquist (Sweden), CEZAR LÃZÃRESCU (Romania), Chang-Kyum Kim (South Korea), Cherry Ann Tolentino (Philippines), Cheryl HENG and WhooKiat HENG (USA), Chiara Passa (Italy), Chris Funkhouser (USA), Christian Bermudez (San Salvador), Christian Bøen (Norway), Christian Rupp (Austria), Christina McPhee (USA), Christoph Bruno (France), Chua, Cincia Cremona (UK), Cindy Gabriela Flores (Mexico), Clare Ultimo (USA), Claudia Masin (Argentina), Claudia Sohrens (Germany/USA), Claudia Tribin (Colombia), Claudina Pugliese (Italy), Clemente Padin (Uruguay), Coco Gordon (USA), Colin Black (Australia), Coniglioviola (Italy), Conor McGarrigle (Ireland), Cosmic Jinx (Germany), Craig Macneill (USA), Craig Poirier (Canada), Cynthia Payne (UK), Cynthia Whelan (UK), Cyril Rouge (France), Dagmar Kase (Estonia), Damian Stewart (USA), Dana Levy (Israel), Daniel Gontz (Romania), Daniel Hanequand (Belgium), Daniel Lo Iacono (Germany), Danielle E. Lee USA), Dante Smirnoff (Spain), Darko Fritz (Croatia/Netherlands), Darko Vuckovic (Croatia), Darshana Vora (USA), David Cheung (Canada), David Clark (Canada), David Crawford (USA), David Fujino (Canada), David Guez (France), David McCallum (Canada), David McKenzie (USA), David Phillips and Paul Rowley (USA), David R. Mooney (USA), David Vegezzi (USA), Davida Kidd )Canada), Deb King USA), Deodato Pairez (Philippines), DerWarst (Germany), Dimitris Zouroudis (Greece), Dirk Wichmann (Germany), DJ Noor (Germany), DJ Sascha (Germany), DJRABBI (USA), Dlsan (Italy), Dmitry Bulnygin (Russia), Don Juan Paolo Torres (Philippines), Donald Bousted (UK), Doppelpluss – Brigitte Kuepper (voc/tb/div), Wolfgang Simons (git/sax/div), Konrad Doeppert (synth/perc/div), Peter Wolf (voc/perc/div), Doron Golan (USA), Dorothea B. Wegelein (Germany), Dotcom Poppa Disasta (Germany), Downwind Productions (USA), Dyian Anguelov (Bulgaria), Dylan Graham (USA), ED Mole (France), Eduardo Angel (Colombia)
100 Eduardo Nava (El Salvador/USA), eduardo paz carlson (Uruguay), Edward Marszewski (USA), ego (Italy), Eileen Bonner (UK), Eldad Tsabary (USA), Eleanor Alfante (Philippines), Elena Stanic (Croatia), Elia Alba (Domenican Republic), Elyasaf Kowner (Israel), Emilie Pitoiset (France), Emilio Jiménez Sánchez (Spain), Empar Cubells (Spain), Enrico Tomaselli (Italy), Enrique Radigales (UK), Ensemble All-Tag – Frank Bersziek (sax, bcl), Konrad Doeppert (analogsynth, objects), Matthias Kaiser (violin), Joerg Koenig (git), Eric Flores (Philippines), Eric Parnes (USA), Eric Sandellin (Sweden), Eric van Hove (Belgium), Eric Wennermark (Sweden), Erkki Kirjalainen (/Santtu Rantanen) (Finland), ESTHER BOURDAGES (Canada), Eugeny Umansky (Russia), Eva Lewarne (Canada), Eva Sjuve (Norway), Eyewash (Germany), F.I.M. (Free improvised music cologne) – Nobert Zajac (voc), Matthias Kaiser (violin), Frank Bersziek (sax, basscl), Michael Haverkamp (sax, perc), Karl Kruetzmann (fl, tr, piano), Joerg Koenig (git), Axel Hoeptner (piano), Frank Homburg (sax), Wolfgang Simmons (git), Fabian Giles (Mexico), Fabio Oliveira Nunes (Brazil)Fabio Paolizzo (Italy), Fanny Aboulker (UK), Fatih Balci (Turkey), Feargal O Malley (Irland), Feedbuck Galore (Germany), Fernanda Bragone (Argentina), Fernando Baena (Spain), Fernando Palmeiro (Spain), fishtank – Giovanni Antignano, Fernanda Veron (Italy/Argentina) , Fran Ilich (Mexico), Francesca da Rimini (Australia), Francis Rafael Sanbuenabuentura (Philippines), Francisco Lopez (USA), Franck de las Mercedes (Nicaragua), Fred, Fennollabate (France), Fruit (Germany), Future Remix (USA), G.H. Hovagimyan (USA), Gabi Bila-Günther (Germany) , Gabriel Otero (Argentina), Garrett Lynch (Ireland), GAST BOUSCHET/Nadine Hilbert (Belgium), Gaumen (Germany), Gem Alexandria Tuano (Philippines), Genco Gulan (Turkey), Geniwate (Australia), Geoffrey Thomas (USA), Gerald Schwartz (USA), Gerard Baja (Argentina), Giacomo Picca (Brazil), Gijs Gieskes (Netherlands), Gildardo Cruz Rojas (Philippines), Giles Trendle (UK), Gimo Lanot (Philippines), Gina Bremen (Germany), Gina Valenti (Argentina), gintas K (Lithuania), Giovanni Antignano (Italy),, Giselle Beiguelman (Brazil), Gita Hashemi (Canada), Glenn Bach (USA), Glorious Ninth (Patrick Simmons & Kate Southworth)(UK) , Goh Lee Kwang (south Korea), Grègoire Zabé (F), Gregory Chatonsky (France), Gruppo Sinestetico (Italy), Gudrun Bittner (Austria/Spain), Guido Braun (Germany), Guillaume Dimanche (France), Guillermo García de la Torre (Philippines), Hae-Min Kim (South Korea), Haleh Niazmand (Iran), Hardpressed Collective (Canada/Pakistan), HarS – Harold Schellinx (Netherlands), Helen Thorington (USA), Helga's Ephemeris (Russia), Hervé Constant (UK), Holger Eggert (Germany), Holly Daggers (USA), Home Team, Hugues Rochette (Frane), Humberto Ramirez (USA/Chile), I8U (Canada), Ian Flitman (UK), Ickejana (Germany), Igor Baskin (Russia), Igor Marinkovic (Serbia) <7font>
100 Igor Ulanowsky (Israel), Ilse Hilpert (Germany), Indira Montoya (Argentina), Irena Paskali (Macedonia), Irene Coremberg (Argentina), Irene Marx (Germany), Irvis Gonzalez (USA), Isabel Aranda Yto (Chile), Ivan Abreu (Cua), Ivan Bachev (Bulgaria), Ivan Monroy-Lopez (Mexico), Ivana Ozetsky & Jadanko Pongrac (Croatia), J Sundheim & Reuss (Germany), J Trautwein (USA), Jack Messenger & Chirstinn Whyte (UK), Jamelie Hassan (Pakistan), Jane Fenton Keane (UK), Janek Schaefer (UK), Janne Vanhanen (Finland), Jaqueline Heer (Germany), Jaromil (Italy), JASON SWEENEY (Australia), jean-françois flamey (France), Jeanne Fremaux (Croatia), Jeff Gurecka (USA), Jelena Vukotic (CRoatia), Jen Ross (UK),, Jen Simmons & Sarah Christman (UK), jen, Jennifer and Kevin McCoy (USA), Jennifer Helia, DeFelice (Czech Republik), Jens Salander /Mikael Stroemberg (Sweden), Jeremy Owen Turner (Canada), Jerusalem Pimentel (Philippines), Jerzy Kolasinski (Canada), Jess Loseby (UK), Jevgeny Palamarchuk (Russia), Ji-Hyun Kim (South Korea), jimpunk (FRance), Jo Cook (Canada), Jo-Anne Green (USA), Joaquin Ivars (Spain), JODY ZELLEN (USA), Joerg Gruenberg (Germany), Joerg Piringer (Austria), Joey, Claronino (Philippines), Johanna Thompson (USA), Johannes Finke (Germany), John E. Bower (USA), John Ervin General (Philippines), John Hopkins (USA), John Johnston (USA), John Kannenberg (USA), John Michael Acevedo (Philippines), John Plenge (USA), Jojoti Wylie (New Zealand), Jon Burgerman (UK), Jon Vaughn (Canada), Jonathan Cardillo (Argentina), Joon-Yong Jung (outh Korea), Jørgen Larson (Sweden), Jose Cuckier (Argentina), Joseph Raz, Jr. (Philippines), Josephine Lipuma (USA), Josh McPhee (USA), Joy Garnett (USA), Joyce Charis (Greece), Juan Alcón (Spain), Juan Antonio Lleó (Spain), Juan Carlos Carrazón (Spain), Juan Del Gado (UK), Juan Devis and OnRamp Arts (Colombia/USA), Juan Domingo Ferris (Spain), Juan Manuel Ruiz (Puerto Rico), Judith Villamayor (Argentina), Judson Wright (USA), Juergen Trautwein (USA), Julian Alvarez (Spain), Julie Andreyev (Canada), Jürgen Bysard Adams (Germany), Kaesha KvK (Germany), Karla Brunet (Brazil), Karo (Croatia), Kathrin Kur (UK/Germany), Katie Bush USA), Katrina De Dios (Philippines), Katrinka Moore (USA), kdag (Colombia/Spain), Kenji Siratori (Japan), Khaled Sabsabi (Lebanon/Australia), Kirsten Reese (Germany), Kirsty Boyle (Australia), Klaudia Kemper (Chile), Klaus Schrefler (Austria), Knut Eckstein (Germany), Komninos Zervos (Australia) , KPHB (France), Kristin Norderval (Norway),Ksenija Kovacevic (Serbia), Kyon (Germany), Larry Caveney USA), Lars Vilhelmsen (Denmark), Laura Amigo (Spain), Laura Chiari (Italy), Laurie Halsey Brown (Netherlands/USA), Lawrence English (Australia), Le Tuan Hung & Ros Bandt (Australia), Le Tuan Hung (Vietnam/Australia), Lea Segarra (Philippines), Lee Kwang, Goh (Malaysia), Lee Welch (Ireland), Leif Inge (Norway), León Ferrari (Argentina), Les Riches Douaniers (France), Lewis LaCook (USA), Li-Chi Hsieh (South Korea), Lionel Wainsztok (Argentina), Lisa Cianci (Australia), Lisa Gye (Australia), LISA HUTTON AND MARK POLISHOOK (USA), Lital Dotan and Eyal Perry (Israel), Liz Miller (USA), Lizamae Orola (Philippines), Lorenzo Oggiani (Italy), Lorenzo Taiuti (Italy)
100 Loy (Poland), Lu(x)z (Germany), Luc Fierens (Belgium), Luca d'Angelo (Italy), Luca di Gregorio (Italy), Lucia Leuci (Italy), Lucky Pierre (USA), Ludovic Guerry alias 20000volt (France), Luigia Cardarelli (Italy), Luke Duncalfe (New Zealand), Lunar (Croatia), Luther Blisset (Netherland), Lynne Williams(UK), Magnus Torstensson (sweden), Maite Camacho (Spain), Makis Faros (Greece), Malte Steiner (GE), Manuel Schiesches (Germany), Mara Infidelious USA), Maral Yakshieva (Russia), Marc Garrett UK), Marc Lee (Switzerland), Marcello Mercado (Germany), Margarida Paiva (Portugal), Maria Blondeel (Belgium), Maria Miranda (Australia), Maria Papadimitriou (Greece), Mariam Ghani(Afghanistan/USA), Marianne Holm Hansen (Denmark), Marielle Nadal (France), Marina Zerbarini (Argentina), Mark Amerika (USA), Mark Anthony Alvarado,, Mark Kammerbauer (USA), Mark Mangion (Malta), Mark Polishook (USA), Marko Stamenkovic (Serbia), Markus Christian Koch (Germany), Marta Sacco (Argentina), Martin Koplin (Germany), Mary Grace Tenorio (Philippines), Mashica (Spain), Mason Petrie (USA), Massimiliano Viel (Italy), Matt Roberts (USA), Matt Rogalsky (USA), Matze Schmidt (Germany), Mauro Ceolin (Italy), Max Haiven Canada), May Trubuhovich (Australia), Maya Kalogera (Croatia), Maysa Arabit Philippines), Medea (Austria), Melinda Rackham (Australia), Merwin De Mesa, Jr. (Philippines), meta (USA), MEZ (Australia), Michael Angelo Lampayan (Philippines), Michael Crane (USA), Michael Grimm (Australia), Michael Kargl (Austria), Michael Sagcal (Philippines), Michael Sellam (France), Michael Szpakowski (UK), Michael Takeo Magruder (USA), Michael Yuen (Australia), Michel Cleempoel (Belgium), mIEKAL aND (USA), Miguel Carlos Labra (Philippines), Miha Ciglar (Slovenia), Miika Nyyssönen (Finland), Mike Haskett (Sweden), Mike Salmond (USA), Miklos Legrady (Canada), Mikrokiko (Germany), Milos Jovanovic (Croatia), Mira Burt-Wintonick (Australia), Mireille Astore (Australia/Lebanon), Miss Johnny (Germany), Mollum (Germany), Monica Delgado (Philippines), Mostra (Germany), Moya Devine (USA), Mustafa Maluka (South Africa), mutantlab (USA), Myron Turner (Canada), Nadja Kutz (Germany), name diffusion (France), Nancy Atakan (Turkey), Nancy Jane Moore (USA), Nancy Mauro-Flude (Australia)
Nanette Wylde (USA), Natalia Ludmila (Mexico), Natalie Bewernitz + Marek Goldowski (Germany), Nathaniel Stern (South Africa), navn (Bulgaria), Nazrin, Neide Jallageas (Brazil), Neil Jendon (Canada)
Néstor Olhagaray (Chile), Nicholas Ruiz III (USA), Nick Barker and Rob Jacobs (UK), Nick Fox-Gieg (USA), Nicolas Clauss (France), Nicolas Economos (USA), Nicolas Ojeda (Argentina), Nicole Lawter (Australia), Nikki Johnson (USA), Niko Loren Dela Cruz (Philippines), Nita Mocanu (Romania), Norie Neumark (Australia), NOTUS (USA), Noya Abdelaziz (Egypt), Oleg Lystsov (Russia), Oliver Dyens (Canada), Oliver Griem (South Korea), Olivia Lopez (Argentina), Olja Stipanovic (Croati)
100 Omar Emir Barquet (Brazil), on Air (Spain), Oren Ben Yosef (Isarel), OSTROWSKI (Poalnd), Osvaldo Cibils (Uruguay), otium (Belgium), Owen Plotkin (USA), Ozge Yilmaz (Turkey), Pablo Bas (Argentina), Päivi Hintsanen (Finland), panoptica (Canada), Panos Kouros (Greece), Pat Badani (USA), Patricia Carini, Patrizia Alemanno (Italy), Pau Pascual Galbis (Spain), Paul Alexandru (Romania), Paul Catanese (USA), Paula Gimenez (Argentina), Paula Miiklosevic (erbia), Paulo Vinluan (Philippines), Pawel Janicki (Poland), Per Pegelow (Germany), Petar Brajnovic (Croatia), Pete Stollery (USA), Peter Jacobi (Romania), Peter John Sprenkeler (Australia), Peter Lind (Denmark), Peter Prautzsch (Germany), Petra Lindholm (Sweden), Pierre Elie Mamou (France), Pierre Portelli (Malta), Pierre Proske (France), Pighed (UK), popcrash (Bulgaria), Post-Exile Collective (Pakistan), PRISM/lars nagler (Austrai), Procemik (Germany), Rafael Alcalá (Puerto Rico), Raivio Keelomes (Estonia), Ramesh Srinivasan (India/USA), Raphael Lyon USA), Raquel Meyers & Raul BB (Spain), Raquel Partnoy (USA), re:combo (Brazil), Regina Célia Pinto (Brazil) , Remigio Coco (Italy), Renee Kellner (Austria), Restate (USA), Reuben James Preston (UK), Ricardo Baez (Venezuela), Ricardo Mbarak (Lebanon), Ricardo Miranda Zuñiga (USA/Nicaragua), Richard Monge (Puerto Rico), Rick Silva (USA), Rika Ohara (USA), Rikki Carmelo Baranda, Criselda Cac (Philippines), Robert Ciesla (Finland), Robert Dohrmann (USA), Robert Echen (Argentina), Robert Finder (USA), Robert Kendall (Canada), Robert Labor (France), Robert Sazdov (Australia), Rodrigo de Toledo (Brazil), Rogelio Santos, Jr. (Philippines), Roland Schappert (Germany), Roopesh Sitharan (Malaysia), Rosa Revsin (Argentina), Rozalinda Borcila (Romania/USA), rüdiger schlömer (Germany), Ruediger Axel Westphal (Germany), Ruth Catlow (UK), Ruth Irupe Sanabria (USA), Ruth Kathryn Santiago (Pgilippines), Ry Sedrick Bolodo (Philippines), Ryan Griffis USA), RZL – Luca Fruzza (Italy), Sabine Scholz (Italy), Sabrina De Leon (Phippines), Sachiko Hayashi (Sweden), Sadiq Bey (USA), Sandra Crisp (UK), Santiago Perez Alfaro (Mexico),santo-File (Spain), Sarah Savage (Canada), Sarawut Chutiwongpeti (Thailand), SCART, Scott Becker (USA), Sebastian Tomczak (Canada), Seng Tat Liew (Malaysia), Serge Smilovich (USA), Sergej Jakovlev (Russia), Sergej Teterin (Russia), Sergio Varela (Argentina), Sergiu Negulici (Romania), Seth Lew USA), Sharon Harper (USA), Sheryl Valencia (Philippines), Shilpa Gupta (India), Shira z. Carmel, Shay Kun (Israel), Shirin Kouladije (Canada), Simon Fildes and Katrina McPherson (UK), Simon Longo (Italy), Sinasi Gunes (Turkey), skylined (Germany), Sol Kjok (Norway/USA), Somaya Langley (UK), Sonic Kitchen (Germany), SonicBoost (Geramany), Soundso – Bettina Wenzel, Brigitte Kuepper, Norbert Zajac, Peter Wolf (all vocal), Speranza Casillo (Italy), Ste van de Minng (Germany), Stefanie Alice Vandriesche (Spain), Stephane Barron (France), Stephane Tomora (France), Stephanie Bouvier (France)
90 Stephen Dixon (Sweden), Stephen Gard (USA), Steve Bradley/Timothy Nohe (USA), Sue Huang (Sweden), Suguru Goto (Japan), Susan Collins (UK), Susana Mendes Silva (Portugal), Svetlana & Andi Wallwhore (USA), swag (Germany), Sylvestre Evrard (France), Szabolcs KissPál (Hungary), TACTICAL20 (USA), Tae Hong Park (South Korea), Tamar Schori (Israel) , Tamara Lai (Belgium), Tan Chui Mui (Malaysia),, Tania Fraga (Brazil), Tautvydas Bajarkevicius (Lithuania), Team of Get Carded (USA), Thadeus Frazier-Reed (USA), Thanasis Beroutsos (Greece), Thanos Chrysakis (GReece), Thomas Petersen (Denmark), Thomas Reiner (Australia), Thorsen, Lossius, Bastiansen (Norway), Thorsten Wieckert (Germany), Threadbare Coalition (Canada), Tigran Tovmeysyan
Tiia Johannson (Estonia), Till Nikolaus v. Heiseler (Germany), Tim Coster (New zealand), Tim Nikolai Hoffmann (Germany), Timothy Bowen (USA), Tjader Knight Inc. (Finland/Belgium), Tobias C. van Veen (Canada), Todd Jokl (USA), Tolya Glaukos (Germany), TOMAS PHILLIPS and DEAN KING (Canda), Tomislav Brajnovic (Croatia), Toni Mestrovic (Croatia), Trace Reddell (USA), Trebor Scholz (USA), Trevor Thomas (USA), triggerMotion (Germany), Trond Lossius (Norway), Tsila Hassine (USA), Tsunamii.net (Thailand), Un Mundo Feliz, Guerrera de Interfaz (Spain), Uriel Colomo (Philppines), URTICA (Serbia/Montenegro), user (ctrl) (Italy), UsineDeBoutons (Lionello Borean+Chiara Grandesso) (Italy), Valentin Chincisan (Romania), Valery Grancher (France), Vanesa Turcinhodzic (Croatia), Ventsislav Zankov (Bulgaria), Vicdan Nalbur Tasdemir (Philippines) , Viki Betsou (Greece), Vince Briffa (Malta), Vincent Paul Samson (PHilippines), Vladimir Todorovic (Serbia), Wehrtheater Leineweber (Germany), Welmo E. Romero Joseph (Puerto Prico), Werner Cee (Germany), wildfirejo (UK), Wilton Azevedo (Brazil), Winchell Saludares, (Ph), Winston Yang (China), Wirecrossing (Singapore), Wittwulf Y Malik (Germany), Wolf Kahlen (Germany), Won-Kon Yi (South Korea), x mac dunlop (UK), Xavier Cahen (France), Xavier Leton (France), Xavier Malbreil & Gérard Dalmon (France)
Ximena (Spain), Yevgeniy Fiks (USA), yosuke hayashi (Japan), Yuri Vasiliev (Bulgaria), Yvonne Martinsson (Sweden), Zhel (Croatia), Zoltan Pabon (Philippines), Zulma Ducca (Philippines)
The RRF Project - 65 venues
The RRF environments are presented in in an exchange between virtual and physical space completely and partially in most different constellations.
Since 01 January 2007 presented as [R][R][F]200x—>XP
2007
65. IN-Difference IV Festival Belgrade/Serbia
12/11 – 17/11 2007
64. ENTER Festival Caravansarai Istanbul/Turkey
27-30 May 2007
63. Dutch Electronic Art Festival Rotterdam – unDEAF –
11-15 March 2007
62. CeC & CaC India International Centre New Dehli/India
7-9 February
61. MACRO – Museum of Contemporary Art Rosario/Argentina
3 March -10 April 2007
60. MAC – Museum of Contemporary Art Santa Fe/Argentina
10 December 2006 – 7 March 2007
59. Casoria Contemporary Art Museum Naples/Italy
16 December 2006 -30 January 2007
2006
presented as [R][R][F]2006—>XP —>
58. CROMA – 8th Audiovisual Festival Guadalajarra/Mexico
11-17 November 2006
57. Festival Arte Digital Rosario/Argenina
16-18 November 2006
56. PI 5 Intermedia Festival Szczecin/Poland
20-22 October 2006
55. Officyna Art Space Szczecin/Poland
20 Oct – 20 Nov 2006
54. Play IV VideoFestival Buenos Aires/Argentina
24-27 August 2006
53. Al Kahf Art Gallery Bethlehem Palestine 1-30 July 2007
52. VIII SALON Y COLOQUIO INTERNACIONAL DE ARTE DIGITAL
Havanna/Cuba – 17/06-17/07 2006
51. MAF'06 -New Media Art Festival Bangkok/Th
02/05-04/05 2006
50. FILE – Electronic Language Festival RIO–
Telemar Cultural Center Rio de Janeiro/Brazil
–> Internet based works from [R][R][F]200x—>XP
20 March – 20 April
49. India International Center New Dehli/India–
CeC & CaC – The Carnival of e-Creativity & Change-agents Conclave
–> VideoChannel –> SELECTION'03
27-28-29 January
48. The Art Gallery of Knoxville/USA–
Global Groove (Nation Building as Art) –> VideoChannel
01-25 January
2005
presented as [R][R][F]2005—>XP —>
47. Biennale of Video and New Media– Santiago/Chile
18-28 November
46. State University – Rio de Janeiro/Brazil
presentation 7 November
45. Univercidade – IAV (Institute of Visual Arts)– Rio de Janeiro/Brazil
presentation 7 November
44. Select Media 4 Festival– Chicago/USA
20 October – 13 November
43. Finis Terrae University– Santiago/Chile
presentation 25 October
42. MAC – Museum of Contemporary Art– Santa Fe/Argentina
presentation 21 October
41. National University/Art Department– Rosario/Argentina
presentation 18 October
40. MACRO – Museum of Contemporary Art– Rosario/Argentina
presentation 17 October
39. Recoleta Cultural Centre– Buenos Aires/Argentina
presentation 11 October
38. National Library– Buenos Aires/Argentina
presentation 12 October
37. Interferencias – University of North West of Buenos Aires– Junin/Argentina
presentation 14 October
36. PI Five Video Festival– National Museum Szczecin/Poland , Aktionsbank Berlin
VideoChannel – 9/10 – 17/10
35. "Groundworks" – Regina Gouger Miller Gallery at Carnegie Mellon University– Pittsburgh/USA-
14/10 – 11/12
34. FILE – Hipersonica Festival– Sao Paulo Brazil –
SoundLab Channel – 05 November
33. FILE – Electronic Language Festival– Sao Paulo Brazil – 31 October – 05 November
32. prog:ME – 1st Electronic Art Festival– Rio de Janeiro/Brazil – 18 July – 28 August – VideoChannel
31. EAST'05 – Norwich Gallery Norwich/UK – 02 July – 20 August
30. Salon Arte Digital – Maracaibo/Venezuela –
"Women: Memory of Repression in Argentina" – 20 June – 03 July
29. MAF05 – New Media Art Festival Bangkok/Thailand – 25-29 June
28. Hic et Nunc – San Vito a/Tagliamenti Italy –
VideoChannel – 11 June – 17 July
27. Israeli Digital ArtLab Holon/Israel 16 April – 16 July 2005
26. Version'05 Festival Chicago/USA
"Women: Memory of Repression in Argentina" – 22 April – 01 May
25. Images Festival Toronto/Canada – 7 – 13 April
24. ZKM Karlsruhe/G – Making Thinks Public –
"Women: Memory of repression Argentina" – 20 March – 08 August
23. Camera Obscura Academy Tel-Aviv/Israel – lecture – 02 March
22. MAF05 – New Media Art Festival Bangkok/Thailand – 25-29 February
21. Musrara Media Art Academy Jerusalem/Israel – lecture – 22 February
20. Bethlehem International Center – presentation as lecture – 19 February
19. Bethlehem University – presentation as lecture – 17 February
18. CAVE Gallery at ICB Bethlehem/Palestine – solo exhibition 17 February – 14 March
2004
presented as [R][R][F] 2004 —>XP —>
17. University of Bremen/Germany –
[R][R][F]2004—>XP – New Media event – 18/19 December
16. 404 New Media Art Festival Rosario/Argentina (7-15 December)
15. FILE –
Electronic Language Festival Sao Paulo/Brazil (23 November-12 December)
14. 1st International Exhibition of Digital Art – Orilla'04 –
Museum of Contemporary Art Santa Fe/Argentina (04 November – 04 December)
13. 24h of Nuremberg/Germany – VideoChannel
International Shortfilm Festival 15/16 October
12. Biennale of Electronic Art Perth (Australia)
1 September – 7 November
11. West Coast Numusic & Electronic Arts Festival
Stavanger/Norway 17-22 August
10. public_space_festival Yerewan/Armenia
23 July – 03 August
09. International Festival of New Film and New Media
Split/Croatia (26 June-2 July)
08. VI SALON Y COLOQUIO INTERNACIONAL DE ARTE DIGITAL
Havanna (Cuba) 21-24 June
07. BASICS Festival
Salzburg/Austria – 8-16 May 2004
06. Electronic Art Meeting
PEAM 2004 – Pescara (Italy) 19-23 May
05. Version'04 Festival –
Invisible Networks – Chicago/USA – 16 April-01 May
04. Now Music Streaming Festival Berlin (Germany)- – 7 April
03. New Media Art Festival Bangkok (Thailand) (20-28 March)
02. Bergen Electronic Arts Centre
Bergen/Norway (5 March – 28 March)
01. National Museum of Contemporary Art
Bucaresti/Romania (5 March – 30 April)
00. Interactiva 03 Biennale for New Media Art
Museum of Contemporary Art Merida/Mexico – June-August 2003
http://rrf200x.mewmediafest.org
Schedule for – 07 December
Biennale 3000 Sao Paulo by Fred Forest MAC – Contemporary Art Museum Sao Paulo – 7 October – 15 December 2006
*MICROPOLIS – International contest for Digital Film & Video Athens/Greece- 30 November -20 January 2006
VideoBabel – International Audiovisual Festival – 24 November – 19 December 2014
VideoBabel – Videoart festival Cuzco/Peru – 25 Nov-19 Dec 2013
InShadow – International Performance Festival Lisbon 26 Nov – 6 Dec 2015
Artneuland Gallery Berlin/Germany – 25 November 2006 -24 February 2007
Codec Videoart Festival 2016 Mexico City /MX – 1-3 December 2016
FIVA – Festival Internacional de Videoarte Buenos Aires/Argentina – 2-4 December 2016
Bigscreen Festival Kunming/China- 27 November – 2 December 2007
Florina School of Visual art – Florina/Greece – 3 Dexcember 2013
Netspace: Travel to art on the Net – MAXXI – National Museum for Art of XX! century Rome/Italy – curated by Elena Giulia Rossi – 2 December 2006 – 28 February 2007
Castagnino Museum Rosario/Argentina – 7-12 December 2004
Museum of Contemporary Art Santa Fe/Argentina – 07 December – 30 January 2006